Medical Marketing Solutions That Fit Your Practice Needs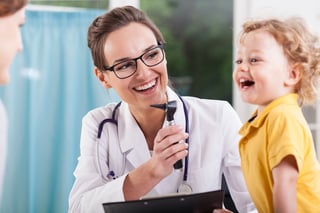 Doctor and dental offices can maximize medical marketing solutions with inbound marketing strategies. Not only will utilizing websites, blogs, email, social media and pay-per-click advertising save money, these digital solutions will create a closer connection with patients. These days building relationships is the key to any successful business, so online communication is essential. It's important that you use these online resources appropriately to fit your dental or medical practice.
Creating a Website to Attract Patients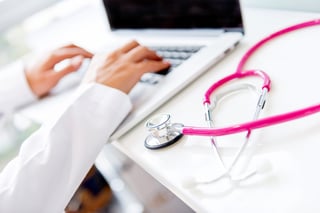 By now almost all businesses understand that a website is necessary to be a business hub. But what many organization still haven't learned is thatyou must put a lot of work into developing online content if the site is to generate significant traffic. Many companies outsource to digital marketing experts for this reason. Effective SEO involves creating comprehensive contentthat answers patients' questions. Here are tips for creating successful websites that can help your dental or medical operation:
Post patient reviews and testimonials
Patients like clickable images
Use video walkthroughs so that patients visualize your facility
Q&A pages can help provide quick answers to common questions
Base web page content on keywords relevant to your practice
Blogging Your Expertise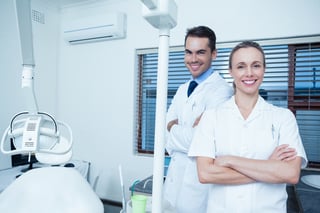 Blogging is a subset of web content creation, although it does not have to be done on your own website. It's better that it's on your site since people will already have access to links that interest them about your company. Many blogs get lost in the shuffle because content producers do not take the time to update them or provide enough expertise in their niche.
Search engines favor well written blogs that mix personality-driven commentary with useful information. Fresh original content of 500-1000 words can be the driver of a successful blog. Make sure your content is evergreen so that it doesn't fall out of date easily. The longer your content stays current, the more relevant your blogs will be to both search engines and followers. After you write a blog, you can post it on social media, which can lead to followers sharing your content.
Social Media Engagement
One of the most reliable medical marketing solutions is to engage with patients and prospects on social media. Don't worry about signing up for every possible social network, since it can involve too much work that leads to diminishing returns. It's better to focus on a few popular platforms that suit your business. Facebook, Twitter and Instagram are among the most popular and may be all you need.
Social media is an excellent way to gauge patient feedback and to introduce new people to your services. It's possible to gain new patients who see your public posts or learn about your organization through other social media friends. It's also a platform for generating quick leads, since you will be able to answer people's questions in real-time. You can build a large following rapidly through social media networks in a matter of clicks and promoting your page on your website, in emails and with sheets given out to patients in your office.
Staying in Touch with Patients via Email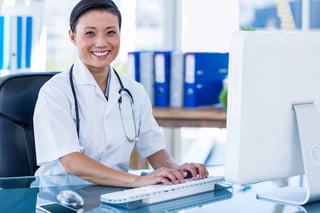 The major benefit to developing an email list and using email marketing software is that it easily allows you to stay in close touch with your target market. One of the most widely used email marketing platforms is MailChimp, which provides plenty of user-friendly tools to manage your lists. You can either create several different email lists or merge them into one master list divided into categories, which is more efficient and economical. Email is also useful for asking patients to provide reviews you can publish on your website.
Despite the explosive popularity of social networks, email is still one of the most effective ways at connecting with patients since it can be personalized. It's a useful medium for setting up phone calls for appointment scheduling. Here are important tips for developing successful email-based medical marketing solutions:
Create easy to understand messages that address patient needs
Find out what your competitors are doing and be more inventive
Use email marketing to build brand awareness on a personalized level
Provide free tips for better health or dental care
Make sure your emails look eye-catching with concise, relevant subject lines
Capturing Leads with PPC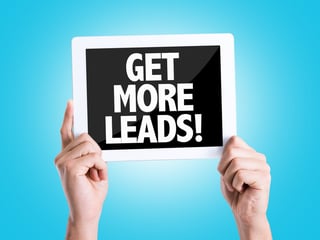 While SEO-based content is useful for showing up in search engines, PPC is the fastest way to generate online leads. That's because you are paying search engines, social media networks or other sites to present your message to a narrowly targeted audience. Traditional advertising is based on a numbers game that a small percentage of a mass audience will respond to general messages. PPC is a more modern model since the people viewing your specific ads will be more ready to respond than a random audience.
Be aware that buying online ads requires patience and precision, as it takes time to learn which campaign strategies work. That's another reason why many medical facilities turn to experienced digital marketing professionals for their medical marketing solutions. Sometimes it takes several months for businesses to learn effective PPC strategies on their own, whereas digital marketers can accelerate the time frame of generating online traffic and leads.
Ads placed at the top of or on the sides of search results will be more visible to patients than ads that interrupt web content, which are often quickly ignored. These search engine ads will only appear for the people searching for your type of business. Facebook and other social media sites provide you with tools to customize your audience based on location, demographics, interests and other factors.
---
One of the most effective strategies for dental or medical marketing solutions is through online digital channels. Word of mouth is still the best type of promotion and lead generation, but the next best thing is using the internet. Unlike traditional one-way media channels, internet marketing provides interactivity, which allows you to develop relationships with patients and prospects. You will greatly benefit by using the internet as an extension of your face-to-face communication.