Why Email Marketing Is Good for Small Businesses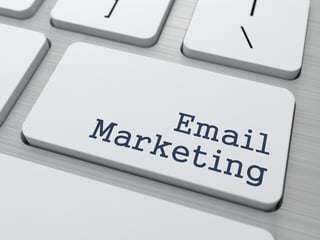 Collecting email addresses is the best way to build your marketing list in the digital age. It allows you to directly keep in touch with your customers, so that your list is up-to-date and your customers know about your latest promotions. Regular communication with your target audience is the most powerful way to increase your profits and improve customer satisfaction. Here are essential reasons how an email marketing list can grow your small business.
Benefits of a Master Email List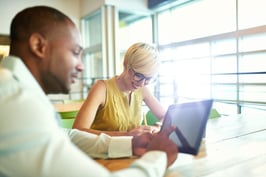 Creating a master email list is an efficient way to manage your contacts. A master email list combines all your customers and prospects into one list and then you can divide it into groups. You can do this task easily within an email marketing platform such as MailChimp or Hubspot. Groups or market segments, such as demographic or lifestyle personas, can be defined in any way that's appropriate for your business.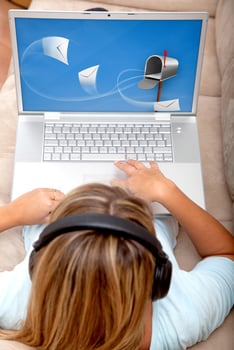 For example, MailChimp allows you to have multiple email subscriber lists if you prefer. You can always consolidate them into one master list. A major benefit to a master list is that it can reduce your monthly bill if you are using an email service, which saves you upfront costs from purchasing email marketing software. If you have plenty of duplication on various lists, it may be more economical to consolidate your lists into one master list.

Once you create a master list in MailChimp, changes are permanent, so you need to make sure you back up your existing lists. Saving copies of your original lists will come in handy if you decide to change your mind. The platform features a "Lists" page, which you will need to review before you click the "Export List" and then "Export as CSV" buttons. Here are the simple steps involved with creating a master list:
Back up your existing lists
Create groups for your master list
Consolidate lists to form a master list
Remove outdated addresses and people who have unsubscribed
Delete old lists
To create groups for your master list click "Manage contacts" from the drop-down menu. Then click "Groups," "Create Groups" and the "As checkboxes" option. This section gives you control over how people can view your signup form, whether you want to use checkboxes, radio buttons or a dropdown. The section also lets you specify group details and create group names. Once you've completed the form, select "Add Group."
Removing unsubscribed and clean addresses can also be done from the "Manage contacts" area. Deleting old lists is done on the Lists page. MailChimp, just like other email marketing platforms, has several built-in tools to help you manage your lists.
Updating Email Addresses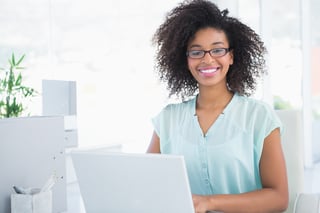 Obviously, you need to keep your email list updated so that you're not sending out emails that bounce back. One way to help keep your email addresses current is by asking recipients at the end of a message if you are sending it to the proper address.
The reason it's important to ensure your email list is always up-to-date is that it will protect you from violating anti-spam laws overseen by the Federal Trade Commission. One of the requirements is that you must get permission from recipients to send them emails on a regular basis. That's why you need software with signup forms that make life easier. The software creates timestamps that prove when recipients agreed to become subscribers. Always make sure you include an "unsubscribe link" in all your messages.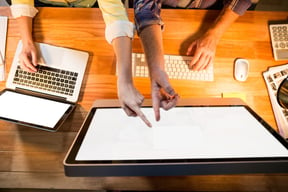 If you do not manage your email lists properly, you may experience poor engagement and possible government compliance violations. It's good practice to engage with inactive subscribers periodically to make sure they still agree to receiving your emails. Once in awhile you should ask subscribers to confirm their subscriptions so that you're not sending emails to abandoned or ignored addresses.
Planning Content and Campaigns
You can keep emails fresh by planning a series of monthly topics each year. It's a strong strategy to schedule these new emails for consistent times of the month, so that subscribers expect them at certain times. Before planning your campaign, make sure you are in compliance with these FTC regulations to avoid a fine over $40,000:
Never use false or misleading headers
Do not create deceptive subject lines
Disclose if the message is an advertisement
Let subscribers know where you're located
Give recipients the chance to opt-out
Honor opt-out requests quickly
Monitor what partners are doing on your behalf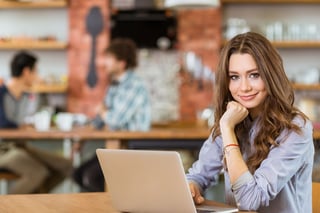 Emailing customers is an effective form of inbound marketing since you can quickly reach your followers on a personal level. The beauty of dividing your master email list into groups is that you can run separate campaigns for each market segment.

From there you can study analytics to gauge which segments response the best to your campaigns. It will help you fine-tune your overall strategy and work on improving messages for segments that aren't responding as well. Here are tips to running successful email campaigns:
Use clear personalized messages
Look at competing campaigns
Build brand awareness
Avoid vague subject lines
Offer free tips
Test messages through different email accounts
How to Expand Email Lists
Include an easy signup form on your website
Capture addresses from blogs
Engage on social media
Run PPC ads with CTAs
Provide signup forms during the purchasing process
Offer something free in exchange for signing up
Invite followers to join your online newsletter
Exchange business cards at trade shows
Word of mouth promotion
Avoid purchasing or renting third party email lists, since these emails could have been scraped from lists without permission. It's always best to know for yourself where the emails came from and that you are in compliance with the law by first obtaining permission.
---
Small businesses can benefit enormously from using email campaigns, since they allow direct communication and personalization. The best way to grow your business is to stay in touch with the people who show interest in your products and services. Use email marketing software to easily organize your lists and reach your target customers.