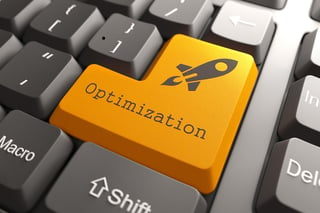 Search Engine Optimization (SEO) is a core strategy for bringing your website to life as an online competitor. It involves planning out website content so that valuable information connects with people searching for it. In order to maximize SEO, you need to make sure that the quality and quantity of your web pages is what both users and search engines are looking for. Proper optimization can generate an endless stream of leads and conversions.
How To Increase Traffic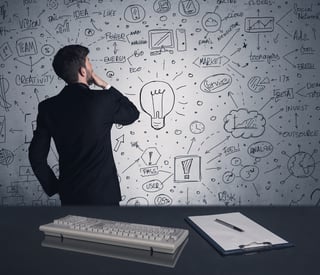 The main method of attracting traffic to a website is to create pages that search engines are looking to index. The last thing they want to index are sites full of duplicate content, spam and irrelevant links. They also avoid sites that only provide minimal content that can be found elsewhere. So part of the key is to put effort into the site, so that there's a base of timeless content that appeals to your niche target market.
One way to increase traffic is to add more informative pages to your site. If the content demonstrates authority it can show up in search rankings, which increases your odds of being found. A thousand page website will likely have much more search engine visibility than a five page website.
Other ways to increase traffic are to promote your web pages. Sharing pages through social media can trigger conversations that attract new followers. Guest blogs have cross-promotional value that can promote two sites at the same time. Another way to increase visibility is to buy pay-per-click (PPC) ads through search engine platforms such as AdSense and social media platforms such as Facebook.
Better Conversion Rates
Improving your conversion rates comes down to fine-tuning your marketing campaigns through testing different ideas. One thing you must do is offer a call-to-action (CTA) in obvious places on your web pages that invite the user to take action, such as filling out a form, taking a survey or clicking a link to deeper product pages. The site must also be easy to use and give people reasons for promoting it to friends.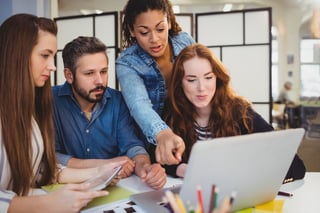 The more you can answer questions that consumers may have about your products, the more you are moving toward accelerating their purchasing decisions. Consider adding a Q&A page as well as posting customer reviews, which can be very influential for increasing conversions.
The process for increasing conversions involves making adjustments to your sales funnel. While much of your content should be designed to raise an interest level in your brand, it should lead followers in a direction that takes them from discovery, to realization of a need for the product through a consideration phase. Conversions occur once the prospect has collected enough information to make a purchasing decision. People may make these decisions after reading reviews or interacting with you on social media.
Brand Awareness
Many companies are saving huge amounts of money by focusing on SEO services for building brands, rather than investing in traditional media. Startups that do not have deep funding can avoid expensive marketing by crafting a unique niche online. If your business is the only source of a certain product or solution to a common problem, you can use SEO to its full advantage.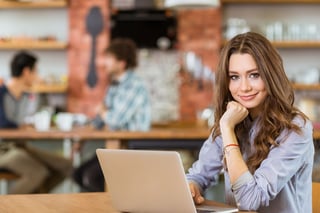 Your brand can stand out in search engines if you write a regular blog that defines the desires of your target niche. Writing a blog that constantly gives new information about a brand is a powerful brand awareness strategy. The key is to base pages on key phrases that don't have high competition. You need to research the type of words that can bring your market together and then experiment with pages that include those keywords in the title.
Over time, after studying your analytics, you should evaluate how followers use your site and understand the vocabulary they use to find your pages. You may need to make adjustments to either your content or page titles if you do not see positive results over a period of several months. Ideally, your pages have evergreen value, meaning they never become outdated, so that you don't have to spend endless time on them. It's a good idea to double-check content from time to time to make sure it comes off as current.
Storytelling is one of the most captivating ways to build a brand. The more you can relate to followers in a personable way, the better chance you have of them remembering to come back for more information. Using multiple forms of media, especially video, can enhance your presentation and accelerate brand awareness.
Website Optimization
These days web design has become more sophisticated than a decade ago due to changes in internet technology and optimization. Now that most people have high-speed internet connections and many people access the internet with mobile devices, it's best to make sure you take these factors into account. People don't waste much time on sites they don't understand or sites that do not load quickly. Here are basics that your site should include:
fast-loading web pages
visual appeal
simple and sensible navigation
easy-to-use conversion process (sign-up buttons, simple check-out)
cross-platform for all devices
headlines and images look presentable on social media
It's important to remember that the battle for attention closely relates to content quality. If you are selling the same exact product that can be found in many other places, your website will likely not get high search rankings and get lost in the shuffle. But if you are doing something that serves a need that competitors cannot serve, SEO services will work more in your favor. Analytics will tell you what visitors like about your site.
---
Businesses can benefit in many ways from using SEO services as a foundation for content marketing. It's a low cost strategy for attracting traffic to your site, which can be a hub for leads and conversions. SEO also helps build brand awareness, since it can lead to search engine visibility. Making sure your site is optimized for search is one of the strongest long-term marketing strategies you can implement.