Pay Per Click Consulting Experts Helps Businesses Grow Effectively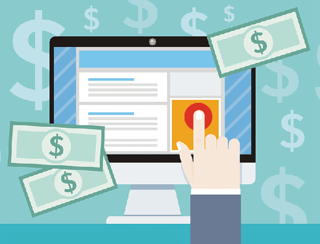 Pay per click (PPC) is an effective way to bring new eyeballs to your website. But it's important to realize that it can take awhile of experimenting with keywords and content to develop online ads that work.
One of the main attractions to PPC advertising is that you only pay when people click ads, yet you still get exposure when people don't click. Here are reasons to hire pay per click consulting.
How PPC Helps
Not every website will benefit from PPC and most of the success is determined through learning from trial and error. Even though it may take several campaigns before you learn what connects users with your brand, it's possible to run several highly targeted campaigns at once without a big expense.
Out of all the different types of online advertising, PPC is among the most customizable for planning on reaching a specific target market. Social media platforms have allowed for the development of networks comprised of consumers with similar knowledge and goals. Facebook delivers a small percentage of content to users based on who they interact with the most. The rest of someone's friends list can be reached through advertising.
Overall, PPC helps you reach the target audience you want without the guesswork that went along with traditional media. Either through networks that already reach your target market or a platform such as Google's AdWords, which allows you to bid on keywords, PPC is the fastest way to drive traffic to your website. It's a way to gain visibility in search engines, regardless of how your site usually ranks.
Balancing PPC With Inbound Marketing
PPC works even better when it is used in conjunction with inbound marketing, which is based on your website's content quality. If you create web content that people are searching for, you have an opportunity to attract organic traffic to your site. The key is to offer original content that is unlike anything found on competing websites. You need to develop your own niche that only you can champion.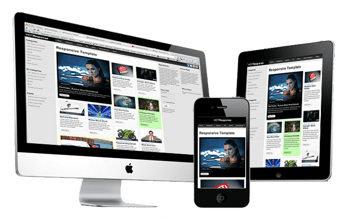 Once you decide why your company is special, you can develop several web pages that promote your niche. Each page needs to be written with compelling content that takes into account the best SEO principles. While it is not necessary or even possible to know all the parameters that determine search results, it's helpful to have a clear understanding what search engines are trying to achieve.
The last thing search engines want is to send users to websites that waste their time. Instead, they prioritize websites that provide valuable experiences. A website full of answers to online questions will likely achieve better search results than a five page website with minimal text. Both quantity and quality are factors when it comes to search engines trying to pick useful websites while ignoring sites full of fluff.
When To Use PPC
The time to hire pay per click consulting experts is when you are ready to generate and contact leads. If you are a startup that doesn't have many products or web pages yet, it's best to wait on PPC. First you want a website that functions and one worth visiting more than once. That means you need to develop some content to stand out from other sites before you begin to advertise your site.
If you develop quality content, over time it can connect with the people who are dedicated to your niche. Sometimes in a matter of months, high quality web pages show up high in Google Search results. Many times it takes much longer to gain search engine visibility.
When you are able to handle the volume of inquiries, begin experimenting with PPC campaigns. Learn from analytics what sector of your market is most reactive. Analytics will teach you about how your market responds to individual ads, which can be targeted based on geography, demographics and lifestyle. Your pay per click consulting expert should be able to weed out the campaigns that don't work and emphasize the ones that produce conversions.
---
Develop a website before you promote it. Give people a reason to visit and learn about your business. Build up organic traffic by creating a blog or series of articles that showcases your niche. Once you are ready to take orders, find a pay per click consulting expert who will help you develop revenue streams from new customers. Ultimately, you will learn which keywords and ad copy give you the strongest competitive edge.