Is Your Business Ready For Pay Per Click Consulting Services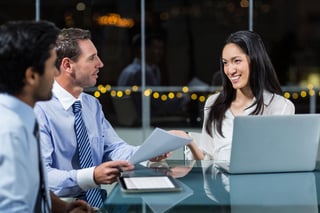 Is your business ready to explore pay per click (PPC) advertising? Are you aware of the multiple factors that lead to success? With proper direction, you can increase your leads and conversions by working with an experienced digital marketing expert. While SEO is an effective method for gaining high search rankings, the fastest route to search visibility is through pay per click consulting.

What are PPC Consulting Services?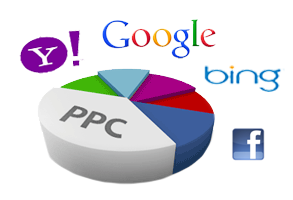 PPC consulting services provide businesses with guidance from a digital marketer who is experienced with creating online advertising campaigns and using the tools that increase the chances of success. Google AdWords is by far the most well known platform that digital marketers use to reach their target markets. In recent years social media networks such as Facebook have become widely used for PPC campaigns as well.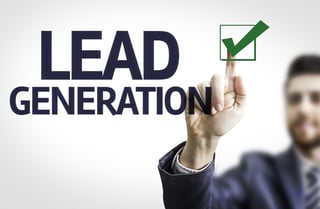 The reason PPC campaigns are the quickest way to generate new traffic and leads for your website is that you will be paying for placement on search engines, social networks and popular websites that are already visited by the target that you define. PPC platform tools can help you refine your target by location, demographics, interests and other factors. But even with the best ideas and tools, every campaign relies on the foundation of choosing the right relevant keywords and bidding with the right amount of money on keywords, to achieve cost efficiency.
Additionally, ads must be placed effectively on web pages where they can be seen by users. Headlines must be attention getting, while content must be clear and concise. Ultimately, the ad must have a powerful enough call to action to drive traffic to your landing pages. A PPC consultant can use an audit program to learn which elements of your ad and landing pages are effective and which elements need improvement. Here are steps a consultant can take to improve your PPC strategies:
Assess your biggest challenges based on the competitive landscape

After studying your overall situation, develop a policy that guides PPC campaigns

Create a list of initiatives and optimizations that support your policy
How PPC Attracts New Leads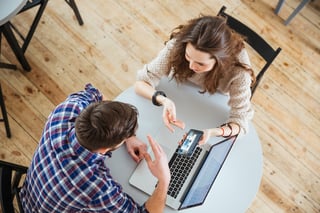 One of the first steps before launching a campaign is to make sure your landing pages are optimized for mobile devices. The reason for this crucial step is simple: smartphone users are most ready to buy. Not only do people take smartphones with them when they go shopping to find the best deals, they use them for purchasing as well. Mobile traffic began to rival desktop traffic in 2015 and by December that year one third of all holiday shopping was made on a smartphone. Here are more stats to consider:
In 2017 there are 125 million American consumers using smartphones

Over 60% of smartphone users make online purchases

80% of shoppers in physical stores use smartphones for research or purchases
The key to generating leads is to run refined PPC campaigns, combined with strong SEO. Additionally, your site needs to use attractive tap-friendly buttons with clear call to actions (CTAs). It should be easy for your prospects to get answers to their questions, either through Q&A pages or direct contact through phone, email or social media. Contact and signup forms should be concise and easy to read.
Why PPC Consultants Can Help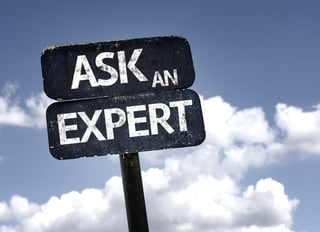 If you've never ventured into pay per click consulting then you can benefit from an experienced mentor who has been involved with many successful campaigns. The reason a mentor is necessary is because PPC can take a long time through experimentation to see ROI. He or she can also help you achieve and understand conversion rate optimization, which involves studying analytics, enhancing your landing pages and adjusting your goals.
You must remember that not every campaign is going to work, but through trial and error you can learn over time what works best for your business. A PPC expert understands how to accelerate this learning curve and how to spot unsuccessful campaigns quickly. The truth is, you must be ready both financially and strategically to venture into online advertising as a means to attract traffic.
Art and Science of PPC Testing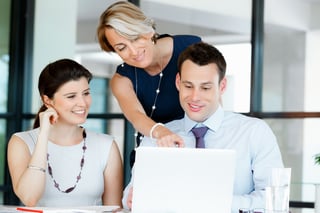 PPC is both an art and a science. The art is tapping into creative ideas that make your campaigns stand out, while the science involves data analysis. Ultimately, it's an experimental process that mixes creativity from brainstorming with knowledge from observation and experience.
One of the reasons PPC can be a highly effective form of marketing is that it generates vast volumes of data through analytics. This data will give you plenty of stats about your market to learn about, as it may even help you rethink your entire marketing strategies. Here are some of the campaign techniques in which pay per click consulting can make a significant impact:
Choosing the right keywords with the least competitive risk

Picking the most effective PPC marketing tools

Comparing pricing in your ads

Testing headlines asking questions vs making statements

Deciding which words or characters to capitalize

Fine-tuning CTAs

Weighing between promotional and informative content

Utilizing testimonials
A valuable technique used by pay per click consulting services is A/B testing. Two sets of ads can be uploaded to an AdWords account so that you can compare metrics. But it's important to note that the relevance of A/B testing depends on the marketer's goals. What works for some marketers may not work for others, but a PPC expert can reach campaign assessments at a faster pace than someone who is experimenting with online ads for the first time. Experienced digital marketers understand which metrics matter most for a given campaign.
---
Online marketing is surrounded by a whirlwind of white noise. But to cut through the clutter, it's wise to invest in seasoned pay per click consulting services. It's possible to learn this skill on your own, but it usually takes a long time and an experienced consultant can help you reach your revenue goals much quicker, since paid search is how many people are introduced to the products they are searching for.