Organic Traffic Through SEO Generates More Client Leads

How's Your Organic Traffic?
You want more leads that result in more clients. That makes sense! Yet, the online marketing strategy that you currently have in place is not yielding those types of results. You are getting plenty of hits on your home page, but few of those visitors are becoming actual client leads.
"What you really need is a way to attract organic traffic that generates more client leads"
Organic Traffic Through SEO
Your best bet for generating more leads is to go more organic. Organic traffic generation has more to do with the implementation of a Search Engine Optimization (SEO) strategy that focuses on the natural placement keywords within online articles and blog posts. By going with a natural flowing implementation strategy, you are more likely to attract local leads and eventually convert those leads into customers based upon their engagement with your product and brand.
Implementing an organic SEO campaign has one simple and singular intended result: the generation of more traffic through a more organic method. However, unlike many other online marketing strategies, you can find more of your site's visitors hitting specific landing pages. With pay per click advertising (PPC), your company is bound to get potential leads but at a substantial cost to its overall bottom line. Such SEO campaigns can lead to more organic traffic flowing to targeted pages and generate client leads that are more likely to convert to loyal, long term clients. At the end of the day, organic website traffic has more to offer due its cost savings and its subtle but natural implementation into articles, blog posts and product descriptions.
Think Both Organic And Local SEO Marketing Strategies
To get more leads that convert into potential clients, you need to go beyond simply launching an online marketing campaign. You need to think locally. For instance, if you are seeking to attract customers from within your base of operations and surrounding areas, then you most likely would work with a SEO company familiar with the mechanisms and methodologies that can get visitors coming to your website. Keep in mind that an online marketing strategy can combine your online efforts with other local advertising and promotional strategies, enhancing your campaigns ability to generate local leads as well as others.
Look at how using a local SEO company to launch your campaign can work to your advantage in a digital world. With modern technology being so seamless these days, conducting a SEO campaign for a New York-based company or a global conglomerate in Far East Asia is not out of the question for a Los Angeles SEO company. The key is identifying your best-fit strategy and the results that you are seeking to see as a result of working with a company with the capacity to oversee such a campaign.
Know Your Results And Return On Investment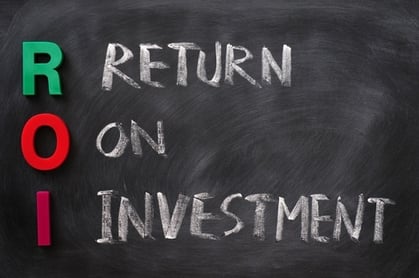 By utilizing both organic and local SEO strategies, you can see how local searches both fare and compare to keyword placements and meta tags. Using different types of keywords and phrases can make a difference in your overall results.
Analysis can help you to truly know if your campaign strategies are generating the types of results that your business really needs to succeed. The SEO strategy implementation should yield results that allow you to measure and analyze website traffic data. This data is critical to your business decisions regarding sticking with the usage of certain keywords and phrases.
---
Consider working with a SEO company to generate more leads that lead to more potential clients, especially if you want to organic web traffic flowing your way.