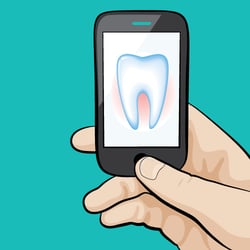 Have you found the best dental marketing strategy for your business yet? In order to arrive at that level, you must take into account that what works for some industries or companies might not work for others. Here are points to remember when developing a marketing plan for your dental enterprise.
Keys To Effective Online Marketing
While each business must discover for itself what strategies work best to reach their unique target markets, here are some general effective concepts that tend to apply to all industries:
Customer product reviews help close deals
Interactive online communities help educate consumers on desired products
Mobile-friendly sites work well for companies offering trials and discounts
Key analytics reflect "who, where and when" aspects of your followers
Informative content built on key words is necessary for strong SEO
Home and landing pages need clear (calls-to-action)

CTAs
Measuring Customer Feedback
One of the most valuable elements of market research is customer feedback, which eliminates much of the guesswork about your audience. Once you have compiled comprehensive data on your target market, it helps to create categories of market segments known as "customer personas," which summarize the characteristics of lifestyles and behaviors.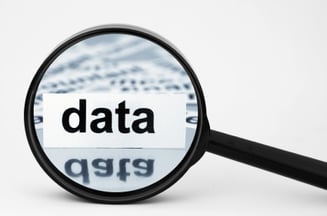 Easy ways to collect data about your customers can be done through online questionnaires, face-to-face or telephone interviews and forum, email or social media interaction. From this data you can assign scores to your customers, such as Net Promoter Score (NPS), Customer Satisfaction Score (CSAT) or ratings such as "hot," "warm" or "cold" for leads. This scoring will help you prioritize your focus on customers most ready to buy, so that you can increase productivity. Leads that are not top priorities can still be nurtured for the future.
You may also want to categorize your prospects based on their roles as consumers in relation to your business, such as:
Influencers or promoters: partners or customers who refer other customers
Advocates: prospects or customers who give positive feedback
Followers: people who keep returning to your online properties to learn more information
Platform Selectivity
After you gather information on your customers, ask yourself which platforms will work best to reach your market in the future. Consider the platforms that were easiest to generate the information you were seeking. Dental patients often want to make appointments for free consultations before committing to a specific dentist. But in order to get them to commit to a appointment, interaction will likely first take place on the phone, email or social media.
If your dental office wants to be known as innovative in your community, chances are the best dental marketing platforms will not only include social media and blogs, but also apps that patients can download that answer questions they have about your dental services. If it's a traditional business that aims at attracting families in a specific community, local SEO techniques via Google, Yelp and other local directories may be your best focus. Combining marketing platforms, however, doesn't hurt.
Attracting New Dental Leads
The best dental marketing strategy for attracting new leads through your website is to focus on dental SEO, which involves creating multiple web pages for as many relevant dental terms as possible and providing deeper details. These web pages can come in the form of informative articles or personable blogs. Either way, using your city's name and relevant dental keywords in web page titles can help your local audience find you in search engines.
Most importantly in the lead generation process, you need a way to capture leads electronically via CTAs, such as simple quick forms. To maximize lead generation, do plenty of testing to find out your best dental marketing channels that promote your site, content and other online properties.
---
The combination of inbound and outbound marketing can give your business a significant boost in exposure, leads and conversions. Keep in mind that pay-per-click search advertising is often the fastest way to generate new leads. It can also, be the toughest to learn, so when you're ready to begin your marketing efforts, the fastest way to get started is by consulting inbound marketing experts.