Asking Your Dental Marketing Agency the Right Questions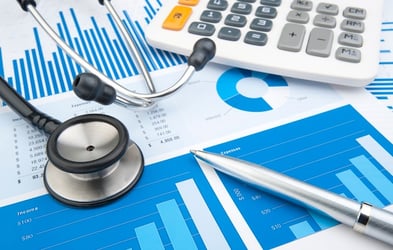 If you're a dentist looking to generate online leads, your best bet is to work with inbound marketing agencies that have worked with other dental offices. Even the most up-to-date online marketers that follow the latest web development trends can be of no help if they know nothing about your industry.
Here are ways to help narrow your search for an experienced and knowledgeable dental marketing agency.
Why Dental Knowledge Matters
The reason you need a marketer with dental knowledge is because successful online marketing is all about developing well defined niches. Every region of the country has a long list of dentists to choose from, making it difficult for any one dentist to stand out from competitors.
According to 2015 Bureau of Labor Statistics, there are over 100,000 dentists in the United States. If you practice dentistry in a small town there may not be much competition, but in a major city you're competing with potentially thousands of competitors. An inbound marketer must understand how to utilize niches and SEO techniques for the possibility of search engine visibility.
Niches for any given industry are built on keywords. Your marketer needs to know how to research which niches are too popular to compete with and which ones provide wide open opportunities. If the marketer doesn't understand what makes your niche special, you run the risk of investing in marketing that may not lead to effective search rankings, which will impact traffic, leads and return on investment.
Questions for a Dental Marketing Agency
How many dentists have you worked with?
What is the time frame for building successful dental campaigns?
What are techniques for targeting new dental patients?
What SEO strategies help specific dentists stand out online?
Who are some dentists you've helped increase traffic and leads?
Ways to Attract New Patients
Your dental marketing agency needs to understand why dental patients choose certain dentists over others. Some people are only interested in dentists in their geographic location, while others have more stringent requirements. They may demand the latest technology or dentists who have impressive credentials and reputations. Some need just checkups and cleanings while others need complex surgery.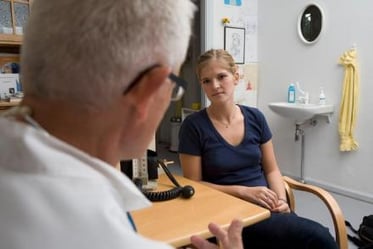 The most essential starting place for building leads of any medical profession is with existing patients. By asking your most loyal patients to spread the word about your services, you have the opportunity to get many referrals. You can expand these opportunities through informative blogs, newsletters and social media engagement. Each of these online vehicles can help generate new leads through your website email. They can also help circulate your phone number to followers.
Tips for Promoting Dentists Online
There are hundreds of ways to promote any kind of business online. Here are some of the most essential tips for dental promotion through a website, newsletter or social network.
Build customer profiles with CRM or email marketing software
Define your niche and target market through online ad campaigns
Provide colorful attractive visuals of your office and services
Link all your online properties together
Avoid duplicating information from other competing websites
Offer plenty of fresh online content that keeps people returing
Showcase your state-of-the-art dental equipment
Promote your contact information through local search directories
Respond to inquiries within minutes instead of hours or days
Build Your Online Authority
While SEO is complex, it's possible to easily create successful online campaigns through inbound marketing and advertising by crafting valuable content. Google and other search engines seek to prioritize professional experts in search results, which they characterize as authorities or influencers. You can strengthen your identity as an influencer by creating a regular blog series that answers patient questions before they even ask.
Since you probably are too busy with patients to write your own blog, a dental marketer can research and craft the content for you. One way they can do it is to do extensive video interviews with you and then transcribe the text for your website. Videos have become very popular for promoting businesses online, thanks to YouTube's free video hosting service.
The more unique information you can share that cannot be found elsewhere online, the more you increase your odds of being recognized as authoritative by search engines. Your dental marketing agency can also manage your social media profile by answering inquiries about your services. The faster they respond to inquiries, the better chances they can help you set appointments. You will increase your odds even more if you offer free consultations.
---
Inbound marketing is a major key to maximizing online leads while keeping marketing expenses low. Contact a dental marketing agency that has worked with other dentists to help generate new leads to complement your word-of-mouth referral efforts. Keep in mind that the fastest way to generate online leads is through geo-targeted pay-per-click advertising and active social media engagement.