Not Turning Online Traffic Into Leads? Here's What You Need To Know
Your website is an important factor in the success of your business, whether you run a small dental practice or large law practice. By optimizing your website for local SEO, you have a great chance of drawing local web traffic, thereby helping to boost exposure of your business throughout your area. However, that organic traffic that's coming into your website is of no use to you if you aren't turning it into leads.
If your online traffic is increasing but your lead capture rates are not, it means that you're not doing something right and it's causing all of those potential leads to leave your site and go to a competitor. The following are a few reasons why you may not be converting your online traffic into leads:
Your content is bad
You're not going to develop any leads if you're not offering good content on your website. You should have a blog set up on which you post regular content of high quality. What constitutes high quality content? Content that is informative and helpful to readers and not promotional.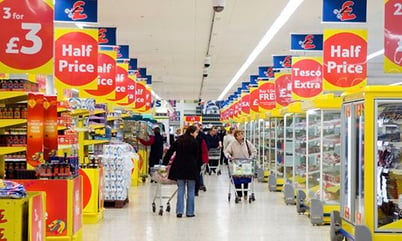 So if you have a dental blog, then instead of continuously releasing blog posts about getting a special deal on teeth cleaning for a limited time only, concentrate on writing about what kind of food is bad for your teeth, how often you should get your teeth cleaned, why flossing is important and other similar subject matter.

Your website is loading too slow
Your content may be perfectly fine. It may even be really good, but if it takes forever for your website to load, then your visitors won't hesitate in hitting the back button. Every page on your website should load within a second or two. Nobody has the patience to wait more than three or four seconds for a website to load. Your visitors will have no issue going to a competing website instead.



Your website isn't user friendly
If your website is difficult to navigate, then your visitors may leave out of frustration. What happens if they land on your blog and want to contact you, but have no idea how to do so? They may look around for a bit by scrolling through the page and clicking a few links, but beyond that, they're not going to go on an Easter egg hunt for your contact page. Make sure you have links to the main sections of your website, including your contact page, your blog page and an email list opt-in page, that are easy to find and use.
---
Although there could be an unknown number of reasons you may not be converting your online traffic into leads, taking steps now and following some of the tips here, can get you back on track for converting leads. For additional online marketing advice or to get your very own website SEO audit, contact an inbound marketing agency today.