You Created A Great Website, Now How Do You Generate Online Traffic?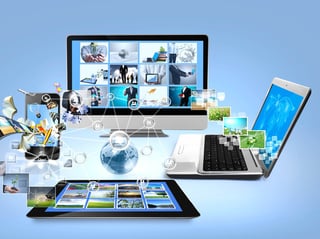 Creating and launching a new website is usually fun and generates an initial feeling of optimism that the site will attract online traffic. If you haven't taken the time to keep building content for your site then chances are you may not see significant traffic for several years. The key to making a website work as a hub for leads is to create deep informative content that keeps on growing. Here are some of the various ways to generate online traffic.
Rich Content for Humans
SEO is certainly the driving force behind achieving high search rankings. But it's more than a fancy technique that involves choosing the right keywords and meta tags. You have to create a substantial amount of quality content to be recognized by Google as authoritative. It's still possible to achieve high rankings without creating a deep site, but your odds increase the more informative pages you create. Google penalizes sites that focus too much on the mechanics of trying to please robots and it rewards sites that are written more for humans.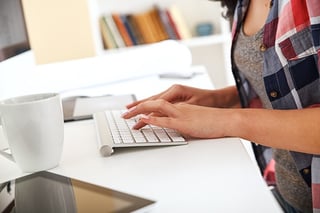 It's best to avoid any type of trickery designed to manipulate search page ranking results and concentrate on crafting quality content for your followers. As long as you stay focused on giving them genuine content and not fluff, you have a chance to compete for search engine rankings. Google wants to connect its users with the most useful sites as quickly as possible. It helps the search giant's image to take people where they want to go, similar to an elevator or delivery service.
Google connects users with websites, partially through keywords. Your site should be well defined with a set of keywords that describes the business niche.
Ideally, you will be the only entity with that specific niche description. In the real world, however, you will likely face a wide array of competition. If you run a physical business, then location becomes important to your list of keywords. You should build content based on your keywords through articles, blogs, videos and other ways to present your business and expertise.
Collaborating with Other Thought Leaders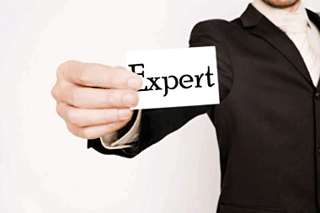 One of the most powerful and low cost ways to build your brand is through cross-promotion. A popular form of online cross-promotion is through guest blogging. You can develop your online authority by first posting comments of interest on existing authoritative blogs. Once you get the attention of the thought leader you can request to do an interview with them on your blog or write a guest post for their blog. That's how a blog with a big audience can drive traffic to a new blog.
New leads often come from referrals, which can be generated by teaming up with other thought leaders that like what you are doing. Partnering with thought leaders on promoting community events is another powerful way to expand your online traffic.
Ads on Social Media and Search Platforms
Spending money on pay-per-click (PPC) ads in conjunction with SEO can help accelerate lead generation. While organic traffic can take months or years to develop, paid online traffic can begin to generate leads more quickly, sometimes within days of posting. The key to advertising through online PPC platforms is to buy a lot of ads and learn over time from studying analytics which strategies work the best.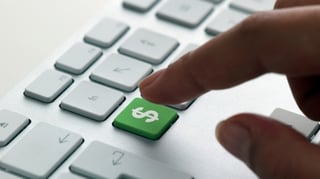 Advertising on social media has become popular in recent years, since it's an efficient way to reach a target audience quickly, especially if you've developed a list of your precise target from existing customers.
Social media networks such as Facebook, Instagram, Twitter, LinkedIn, Pinterest and Google+ allow you to create your own custom ads that reach a specific target using online tools. Each social network fives you several options to fine tune your ad campaign.
Over time you can learn which keywords and headlines work the best. The content and attractiveness of your message can be shaped in various ways, especially if you offer discounts and coupons. Most social media users do not use the platform to click ads so every click ends up having value since it reflects someone with genuine interest in your message. As you capture leads it's best to score them so that you can spend more time chasing your hottest leads rather than waste precious time trying to convert cold leads. Over time you can nurture the coldest leads by answering people's questions and feeding their curiosity with new information about your product or service.
Make Your Site Mobile-Friendly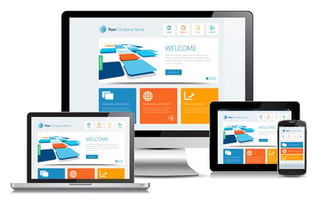 It's becoming increasingly more important for sites to be designed as mobile-friendly as possible. One reason for this focus on mobile sites is that Google is paying more attention to the smartphone revolution. Sites need to look attractive on smaller screens, otherwise you will lose vast opportunities to capture online traffic.
Consumers are increasingly using their smartphones more to make purchases even in brick-and-mortar stores. They also research companies more often when they are on the go to help determine shopping locations based on coupons and discounts. The mobile revolution is clearly here to stay and it keeps on growing, so it should not be overlooked.
---
The key to building an online following is to create multiple web pages of content people are looking for. You can help your cause by striving to be the best of your niche. As a thought leader who answers questions, you can develop the online authority that attracts Google bots and consumer eyeballs. As you establish yourself as an expert through blogs, articles or other content, you will attract leads from interacting with followers through social media. Online advertising and SEO together can be very efficient and empowering since it combines low cost marketing with high quality content.