Are You Underestimating The Importance Of Social Media?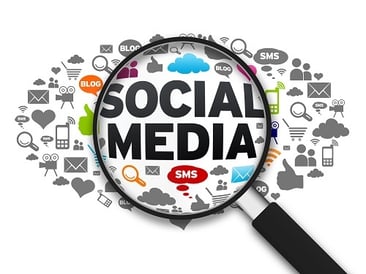 The adoption of social media has been widespread among businesses for several reasons, particularly because it provides low cost marketing, an easy way to directly interact with customers in real time and it generates a wealth of analytics.
Here are more details on the importance of social media and how it can elevate and expand your business.

Top Social Media Sites for Local Business
Social media has been around now for over a decade and only grows bigger every year. Recent research by ReachLocal indicates that 70 percent of local businesses embrace social networks for building brand awareness, increasing followers and capturing leads. Here are the most widely used social networks by local businesses:
Facebook
Twitter
Google+
LinkedIn
YouTube
Facebook, which accounts for over 75 percent of social logins, attracts over one billion users per day, according to HubSpot. Its popularity can be attributed to user-friendly features, simplicity in finding friends and an effective ad platform that allows you to customize ads for customized target audiences.
Finding Your Audience
Building a list of followers is one of your first chores once you sign up with a social network. The importance of social media is magnified the more target market followers you can attract and get to interact with you. One way to increase your following is to learn from high profile public figures who have gained millions of followers.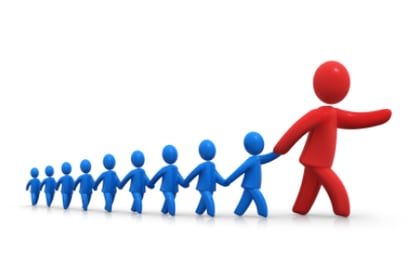 Jimmy Fallon, host of The Tonight Show, uses Twitter to crowd source ideas for his show. Ellen Degeneres uses Twitter to communicate directly with your fans. Taylor Swift shares exclusive personal photos on social media. Emma Watson takes the importance of social media one step further by raising awareness about causes and charities.

It's important to build an authentic following, especially on Twitter, which allows one person to create multiple accounts. Several music celebrities have been exposed for having fake accounts to inflate the perception of their popularity.

While celebrity tips gives you a helpful perspective, it's important to keep in mind that famous people didn't just start internet followings from scratch like many small businesses. Media celebrities have the advantage of channeling their popularity from television, movies and music into their websites and social media profiles.

Brand Awareness
One of the best ways to build a brand these days is through social media because of factors such as instant feedback, ability to post images of new products and inform people what your company is doing on a daily basis. The combination of social media and traditional advertising can have a powerful impact on accelerating widespread familiarity of your brand.
Follower Engagement
Engaging with followers as much as possible is the key to building relationships and loyalty on any social media platform. Avoid negative confrontations and keep the mood upbeat and adventurous. Don't fall into the trap of giving short answers when people inquire about your brand. Be prepared to demonstrate your expertise and direct followers to your website landing pages for deeper information.

Social Media Marketing Tips:

Create a business rather than personal page
Use eye-catching visuals
Post content that best fits the social media platform
Use trending hashtags without overdoing them
Post unique content on a regular daily basis
Be personable and available for engagement
Place links to your social media profile on your website
Invite your Facebook audience to "like" your profile
From Prospect To Conversion
While social media works great for getting instant feedback from your core audience about your products and services, it's also valuable for

generating, nurturing and converting leads

. By answering questions and sharing information through engagement, you will build a reputation for being accessible and showing that you are reliable.


---
Finally, the importance of social media cannot be understated since we live in times when alternative competitors are just clicks away. So respond quickly and offer valuable information, which is clearly the best way to satisfy customers enough to set an appointment or make a purchase.