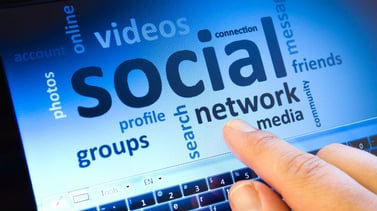 Professionals from all walks of life who were engaged in social media marketing in 2015 know that it was an exciting time to be in business.
New platforms and tools emerged and those businesses that adopted these tools into their marketing strategies received the most rewards. Social media marketing companies are predicting even more technology driven changes in 2016.
Mobile Friendly Websites
Mobile marketing continues to drive social media marketing. According to Smart Insights, 80% of Internet users own a smartphone and use their device to search the Internet. Researchers also found that 48% of those Internet users begin their searches from a search engine. It's fair to say that when a consumer is looking for a product or service in their city they will most likely conduct that search on a mobile device. With such an increase in mobile device use over the last several years, its easy to see how important having a mobile optimized website is. After all, where are you going to send your audience to once they've become engaged with your product/service?
Real-Time Engagement
Social media marketing thrives on engagement. Consumers want to engage with companies. In fact, 70% of Twitter users fully expect a response from a business they engage with on the platform and of that 53% of them expect an answer within an hour. Companies are now beginning to realize the potential cost savings from developing a customer support solution via Twitter over traditional support methods. If you haven't already implemented a social media customer support strategy, now is the time to get started or at the very least consult with a few social media marketing companies.
Live Streaming Video
Consumers are starving for content, and video is becoming the media of choice. Video streaming apps like Periscope and Meerkat took social media by storm last year and their influence should only increase in 2016. Facebook is also rolled out its own live streaming service to add to the competition.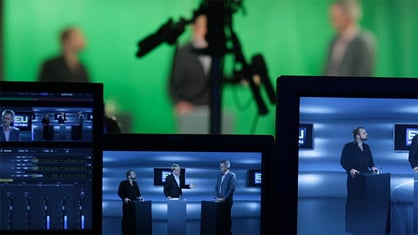 Offering live stream Q&A's to answer their questions via live stream you can not only become a trusted voice in your industry, but it will also give you an idea of what concerns your clients have.
With this information you can easily create content that will attract your ideal clients.
Social Commerce
Social media marketing companies are tracking an increase of sales coming directly from social media. In the U.S. sales originating from social media grew to $3.3 billion in 2014, a 26% increase over the previous year.
Businesses should take advantage of advertising platforms offered by Facebook, Instagram, Twitter and YouTube. Your initial budget does not have to be extravagant. Facebook will allow you to spend as little as $5 to start.
Search Engine Optimization
SEO is still important. If your advertising budget is stretched thin you should be focused on content marketing. Have content that is optimized for valuable search terms will allow you to compete with competitors who have a larger advertising budget.
This reason alone is why a solid inbound marketing strategy is so important; to fill in the gaps advertising leaves. It has been said that social media is the emerging "new kid on the block" when it comes to getting yourself in front of an audience, and that may be true but don't forget that SEO optimized websites are still a necessity.
Data Driven Marketing
Consumer data created by social media is becoming more and more precise. With a few clicks you can determine when your customers are online, where they are, and how long they spend on your site. This information (and much more) will help you to create a laser focused marketing message and create a better ROI for your marketing efforts.
---
This year is proving to be very exciting. If you haven't implemented a social media strategy, start one now. Just remember, as with all plans, this will be a work in progress. Constant updates, based on metric evaluations will help ensure that your strategy stays up to date and offers you the best returns on your time investment.