While quite a bit of work goes into content creation, digital marketers can speed up processes and work more efficiently with certain software applications and authoritative websites. The more tools you have to create and easily distribute content, the more edge you will have over competitors. Here are some valuable inbound marketing tools you can use to help craft successful campaigns.

All-In-One Platforms

One way to clearly navigate through the world of online business is to use an all-in-one marketing platform such as HubSpot. The Silicon Valley digital marketing company provides a suite of easy-to-use tools for content creation and distribution. The tools are designed for people who work for small to medium sized businesses with minimal knowledge of technology. It's ideal for bloggers, as it keeps all your content and market research in one place.
There are many content management systems for businesses to choose from that provide templates for creating web pages. But part of making blogs look authoritative is creating a unique rather than generic appearance. HubSpot gives you plenty of tools that allow you to create an original interactive blog that can be easily shared through multiple marketing channels. Marketers can access an account through a monthly subscription.
Part of what makes this company an all-in-one platform for digital marketers is its analytics, which can be used to study audience behavior. The more you learn about your audience, the more you can fine-tune your efforts using inbound marketing tools. Due to collecting a vast amount of data, HubSpot issues helpful reports on the digital marketing industry.
Lead Collecting Tools
You can keep your leads in order with the help of apps designed to collect leads, such as LeadIn by HubSpot, which is a free WordPress plugin. The program, which comes with basic visitor tracking stats, lets you create signup forms that you can email to new prospects. SumoMe is another WordPress plugin that offers a wide array of lead collection and web form creation tools. This app can be integrated with more elaborate email marketing platforms such as MailChimp.
Sales Funnel Tools
Marketers can benefit from applications that apply to the sales funnel. Marketo is a highly technical platform designed to nurture sales leads for large companies by allowing them to easily organize customer profiles. It's a monthly subscription-based application that works well for content managers who develop B2B relationships. The content can be distributed across a wide variety of platforms directly to leads. The marketer can customize communication with each prospect based on details collected about their history, needs and concerns. The marketer can send basic product information to prospects on a regular basis, which can increase purchasing frequency.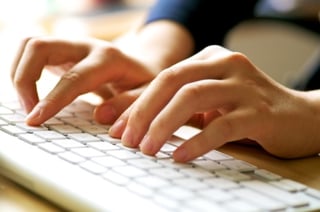 Eloqua is another example of a platform that provides multiple sales funnel tools, except it's designed more for medium to large companies. Not only can you build a custom database for storing and scoring leads, you can use it for campaigns as well. The application integrates with cloud-based technology. Platforms such as Eloqua that provide a diversity of analytics, give you tools for measuring ROI.
A solution for businesses that want to concentrate on attracting, capturing and nurturing leads is Pardot. This B2B inbound marketing software can be used for creating lead capture forms that integrate with landing pages. The email marketing software is useful for integrating with existing PPC campaigns and connect with social media pages. Optify is a similar tool that includes automated tracking tools that measure how your content is used, indicating how to adjust your business model.
Comparing Analytics
Once you have written several blogs, there's a tendency to want to see how well they've connected with an audience. If you use multiple sales inbound marketing tools, chances are you'll have access to multiple analytics programs. You will be able to compare results as a reminder that data and information are two different concepts. Conclusions cannot always be drawn directly from one set of data and sometimes deeper analysis is required to understand which elements of a campaign are working.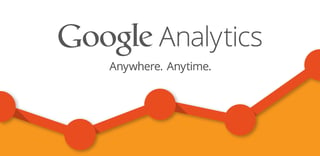 Google Analytics is one of the most popular stats platforms online. But the data may not match that which you track from other data collection resources that use different methodologies.
HubSpot defines a visit as when people enter your site from a referring domain outside of your domain. Google, however, counts a visit as any user from a referring source within an active session or given time frame.
Some of the most important metrics that Google tracks are number of visits, how long visitors stayed on pages and where they came from. Inbound marketing tools that provide useful analytics can help you save time and money on your marketing by focusing on your most responsive campaigns.
Keyword Planner
One of the most strategic planning tools that successful digital marketers use is Google's Keyword Planner. It's an interesting gauge on the popularity of keywords. Using the tool can help you confirm marketable niches and find untapped niches. The tool is useful in helping you combine words to create powerful keyword phrases. Simply think up a phrase you want to research and the tool will reveal the average monthly searches for the phrase. It will also tell you if competition for that phrase is high, medium or low.
Sharing Content Easily
MailChimp provides you with a user-friendly platform that makes it easy to create and distribute a newsletter, which can be used as a vehicle to promote product links. The platform is designed for content creators with under 500 subscribers. If you have developed multiple social media profiles, Hootsuite is a platform that allows you to post content to all of them easily. It lets you see all your various social media accounts on one dashboard. It gives you tools for scheduling updates and interacting with followers.
---
Inbound marketers must stay busy creating content, but can accelerate their efforts with a collection of specialized inbound marketing tools. These solutions that help organize leads integrating with content and communication are among the most powerful.