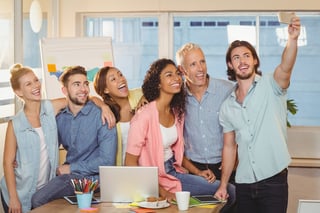 Social media has become the most interactive form of pop culture, as it revolves around us 24/7. Facebook is the most widely used social media network, attracting 79% of American internet users, while YouTube reaches more of the 18-49 age group daily than any U.S. broadcast media network. Your business needs to evolve around social media today since traditional forms of advertising are fading.
1. Paid Advertising - Pay to Play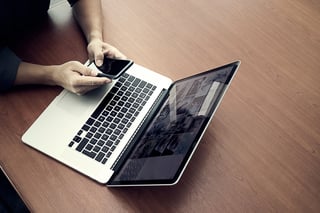 The quickest way to reach an online target audience beyond your social media following is through pay-per-click (PPC) ads. You purchase them through a digital display network such as Google's AdWords or social media networks. If you use Facebook and Instagram paid ads, these are also great outlets you can use for your social media leads. These platforms give you tools to customize your audience so that you can reach a certain age group, subculture or geographic location.
It's a much better deal than traditional media in the sense that you only have to pay when someone clicks your ad. With television, radio and print you usually reach a larger audience with the assumption that a certain low percentage of the crowd will respond to your message. PPC takes the guesswork out of who sees your ads, as chances are the people who click them have a genuine interest. It takes time to experiment with headings and messages, but eventually you can learn from analytics which strategies work the best for your business.
2. Influencers and Online Groups
One of the best ways to attract an online following is to start a blog that showcases your expertise. You can establish yourself as an influencer - someone who moves markets and inspires new ideas - with an informative blog. Making the blog interactive is essential to building your following, as it allows you to add names to your email marketing list and respond to people's inquiries.
Since it takes time to solidify your image as an influencer, you may want to follow existing influencers who have popular blogs. You can gain attention by interacting with influencers through blog comments. If the blogger shows enough interest in your ideas, you can request to provide a guest blog to their site, which will give you even better exposure.
Other ways to bring attention to your blog can be done with social media. By joining niche groups on Facebook, LinkedIn and other online communities you will be more connected to your target market. You can also be a voice on Twitter by engaging daily with others on the platform in real time. Sharing valuable information is the key to gaining recognition as an influencer, especially with Google. In fact, if Google views your blog as meaningful and popular, it has a better chance of showing up at the top of search rankings for your keywords.
3. Video is King! Use it
Video continues to be a major reason why people spend so much time on social media today, especially Facebook and Instagram. Keep in mind that over half of YouTube views are on mobile devices, which is where you'll find more purchasing action than from desktops. Videos help tell stories quicker than staring at long columns of text. They also add a personal touch that reminds viewers you are more than someone who offers a product or a service.
The popularity of marketing videos keeps growing because they help consumers visualize what to buy. They can be used for product demonstrations, virtual tours of your facilities and training for employees. Video is also a valuable way to present testimonials about your brand. Consumers are now often more influenced by video reviews than television commercials.
Facebook and Instagram make it easy to upload videos directly to your profile pages. Many digital marketers still use YouTube's embed code to easily post videos on their own websites. Either way, it's free and it allows you to share your videos on social media. YouTube itself is considered a social network and gives you the chance to engage with new followers who comment on your videos.
4. Engage with Your Audience
People who get far with social media today are the ones who come up with an endless stream of engaging content. The idea is to never run out of interesting stories about your business. You can add excitement to your brand by running contests and creating events. Whether it's a public event or a webinar, you can develop a memorable company history by bringing like-minded people together and documenting it with videos and images.
Effective communication has always been the secret to selling. Social media today makes it easier, since it allows you to choose your own followers and interact with them in real-time. Studies show that your odds increase for converting sales if you answer questions on social media within an hour. Quick response is one of the keys to capturing leads before they look for other vendors.
5. Image is Everything!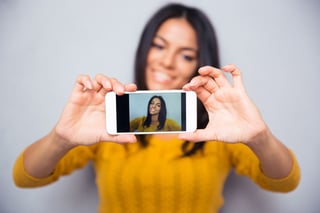 You should definitely pay close attention to the images you post on social media since they can make a huge impact. When Facebook users scroll through their news feeds they see a mix of text, images, videos and infographics. The visual content usually attracts the most attention, especially if it's colorful and captures the imagination. So don't assume that any images will do. Make an effort to crop and enhance images if necessary. Even though every picture tells its own story, figure out how to make the story even more interesting with brief text.
Consider mixing up your photos on sites like Facebook, Instagram, Snapchat and Twitter. Not every post needs to be formatted the same way. Keeping your visual presentation fresh is important, so think of all the different visual aspects that apply to your brand. Use images that instantly convey positive emotions.
---
Incorporate these key elements into your social media campaigns and let your creativity flow. Be sure to test these variables and then decide which ones work best for your business and then ditch what doesn't. Forget about what businesses said last century about marketing and use imagination and experimentation to champion social media today. Your job is to stand out in a crowd and the best way to do that is with unique visual content.