3 Medical Marketing Solutions Guaranteed To Ruin Your Practice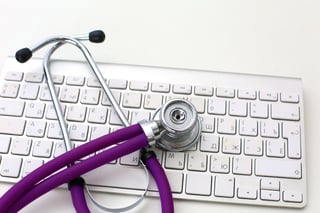 Health organizations that don't keep up with medical marketing solutions in the internet age limit their opportunities to attract new patients. Trying to cut corners may save money, but it can nullify the benefits of the internet. It's advantageous to combine solutions such as a website, social media and email marketing. Here are three of the most risky practices that can reduce the impact of your marketing efforts.
1. Avoiding Social Media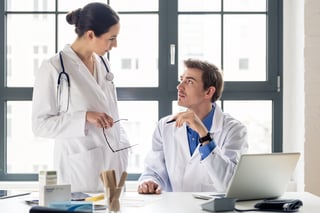 Social media platforms have provided opportunities for 24/7 customer service. One of the keys to lead generation this decade has been engaging with their patients online. Many people now expect businesses to have a social media profile, so those that don't run the risk of being overlooked by consumers. Social media engagement has become part of the process that consumers use to research brands before they make purchasing decisions.
Your practice will not be accessible to active internet users if you avoid social media. Another mistake is when you don't choose the appropriate social media platform for your business. The most popular platforms include Facebook and Instagram, which usually work as medical marketing solutions for discussing topics of interest with patients and prospects.
By adopting an appropriate social media platform, you can build a list of followers that you can draw from for target marketing. One of the most effective forms of target marketing is with paid advertising through a social network such as Facebook. It will give your business exposure to people in your target and you will have tools to customize who sees your ads.
2. No Communication with Patients Through Email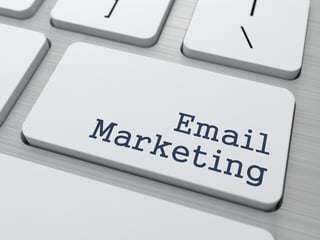 Some businesses may have forgotten about email marketing due to the rise of smartphones, social media and instant messaging. But email marketing is still a powerful way to reach not just your most loyal patients, but also new followers that you pick up from social media. Email marketing allows you to keep your followers up to date on your facility and new research that might interest them.
Getting followers to sign up for your newsletter is another way to raise interest in your organization. You can develop a monthly newsletter that addresses many of the questions and issues that your followers raise through social media. A newsletter can provide more in-depth content than a social media platform can and it gives readers a sense of privilege that they are tapping into exclusive content. Additionally, newsletters can accompany coupons, ads or promotions that seamlessly integrate with the rest of your content.
Ideally, your medical marketing solutions will include an email marketing list that is managed through either customer relationship management (CRM) software, email marketing software or a cloud-based email marketing service. These solutions allow you to keep all your subscribers on one list in which you can easily and quickly access any of their email addresses or other contact information. Email marketing platforms allow you to automatically send one newsletter to hundreds or thousands of recipients.
To be compliant with federal trade regulations, make sure you have each individual's permission to send them regular emails. You should also periodically check on all subscribers to make sure your list is up-to-date.
3. Failing to Keep Your Website Updated and Patient-Friendly
If your website is outdated and isn't patient-friendly, there's a strong chance that it will suffer from low and declining traffic. A ten-page website that is set up like a colorful brochure with thin, static content usually only has limited value online. In order to get people to keep coming back to your site you need ongoing fresh content. One of the best ways to showcase your content is with a blog, which mixes personality with expertise.
Constantly crafting new web content helps search engines view your site as active, which is positive for SEO. Sites that don't offer new content and rely on a few pages typically don't show up well in search results when there is plenty of competition. Since medical facilities have plenty of competitors, it's wise to embrace as much SEO knowledge as possible.
Your site must also be patient-friendly, because if it's not, other choices are just clicks away. A patient, just like any new visitor, should be able to easily understand your home page and how to navigate toward desired content. You need clear call-to-action (CTA) statements or buttons on your site that direct users to specific landing pages or actions.
Tying Your Online Assets Together
The best way to market your medical practice online is when these 3 marketing solutions are working in tandem with each other. Your website serves as a hub that links all your web marketing together. It can either be the place where people find out about your business through search engines or where you send social media followers for more information. An email list, which can grow from a social media list, serves as the basis for your patient database. It allows you to easily stay in touch with patients and remind them how social media engagement can answer their questions.
A well-envisioned campaign with social, email and compelling web content can capture eyeballs. An example of how to use these three digital strategies effectively is to create a regular blog on your site that explores a wide range of health issues. By allowing readers to post feedback or ask blog questions, you can capture new email addresses and give people the answers they're looking for. This will build a relationship that can plant the seed to future sales conversions. The blog directs them to your social media profile for deeper engagement.
For a complete effective medical marketing solutions consider Inbound Marketing, which is a broader practice that ties SEO, PPC and other digital techniques together.
---
Modern medical marketing solutions involving the internet can bring you more value than traditional media. Having your own website, email list and social media profile gives you the tools to focus directly on your target market. Ask an Inbound Marketing expert how to elevate your online identity.