The Advantages Of Facebook Paid Advertising For Your Practice!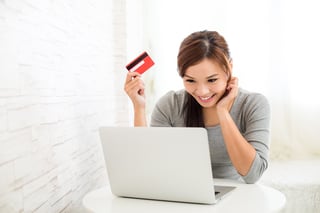 Facebook continues to be the most popular social network, reaching over 2 billion people per month. One of the reasons digital marketers use Facebook for advertising is that it's one of the best ways to directly connect with your target market and build your brand. It's also a place to find new customers through sharing content that gets the attention of friends of friends. Here are five key reasons why Facebook paid advertising can help your business.
1. Efficient Way To Reach Your Target Audience
You can create multiple personas of your target market, based on where they live, income level, interests or however you want to define your customers. Many businesses target their audiences by age, gender, demographics and lifestyle. You can then apply those personas to your Facebook friends by dividing them into groups. When you advertise through Facebook, you can customize your audience based on multiple factors. Using these parameters, you can reach the specific audience you want for a particular campaign.
Even though Facebook only shows your organic posts to a small percentage of news feeds from your friends list, it doesn't cost much to display your ad to a significantly wider audience. For about $50 you can reach 5,000 to 10,000 people in your target market. No other form of media advertising gives you that wide of a highly targeted audience reach for such a low cost. You will only pay when someone clicks your ad, so you can potentially build your brand through exposure beyond what you pay for.
2. A/B Testing and Better Analytics
The key to successful Facebook advertising is to experiment with several campaigns, so that over time you can emphasize the elements that work best for your brand. A/B testing is a method of changing one ad element at a time to gauge how users will react. Facebook uses a similar method called "Split Testing," as testing different versions of ads helps you learn what works best. You may want to test different types of headlines, for example, to find out which keywords attract the most attention.
Since a half billion Facebook users access the social media network with mobile devices, you may want to run tests to find out what content elements make your ads more attractive to mobile users. But that doesn't mean that no one uses the phone anymore. You may want to experiment with a "call button" so that users can instantly dial your business to speak with a customer service representative to get more information.
3. Run Multiple Campaigns
It's possible to run multiple campaigns at one time to reach different segments of your market. Certain followers may be attracted to your brand for different reasons than others. One of the keys to successful Facebook paid advertising is to capture the attention of influencers to share your content with their friends, which will help your organic stats. The more campaigns you run, the more potential your ad will be seen by influencers who can expose your brand to an even wider audience.
You may want to run different campaigns at one time to reach different levels of customer loyalty. One campaign might be a rewards program for your most loyal customers while another might be to attract new leads to nurture them for the future.
4. Reach Larger Audiences Through Mobile Apps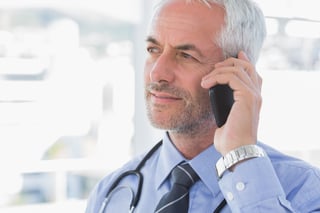 Mobile advertising accounts for over 85% of Facebook's ad revenue. The main reason you cannot afford to ignore it is that mobile users represent the most active online buyers. By offering an app to download that keeps users updated on your specials and discounts, you can maintain a close connection with your most loyal customers. Mobile daily active users (Mobile DAU) on Facebook increased by 23% in December 2016 from the previous year to 1.15 billion people.
An effective technology that can enhance your mobile app is Facebook remarketing.
This technology allows Facebook to display your ads to users who have visited your website, email address or mobile app even when they are not visiting your web properties. Remarketing is very helpful in boosting your social media engagement rates, especially when it comes to responding to surveys, coupons and sign-up forms. By tagging visitors with a cookie, you can increase leads, customers and sales when people are reminded of your brand through Facebook ads.
5. Determine Your Daily Ad Budgets
You determine how much money you spend when you utilize Facebook paid advertising. Facebook lets you set your own budget by determining the limit you will pay per day for ads shown to target viewers from your ad set. You can configure each ad to have its own budget. The two types of budget you can set are daily budgets and lifetime budgets. Daily budgets allow you to set a limit on the amount spent in a day, while lifetime budgets let you establish a limit for the run of your ad set.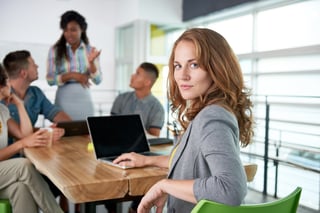 By controlling your bid, budget and targeting, you will be able to maximize your Facebook paid advertising. Much of your decision-making will be based on how well certain parameters deliver conversions. If you want to increase conversions, you may want to set a higher budget. If conversions are a higher priority than maintaining a tight budget, you can use automatic bidding to allow Facebook to help you find the best price that gets results.
Since Facebook allows you to change your budget and bid at any time, you have full control of how much money you spend. You can also cancel a campaign or ad set at any time to discontinue getting charged.
---
If you want to advertise on social media, Facebook is an excellent choice since it's already extremely popular and users spend plenty of time on it. Not only will it save you money on marketing, it will allow you to control who sees the ads. Use Facebook paid advertising when you feel you have a well-defined target audience and are ready to respond to lead generation.