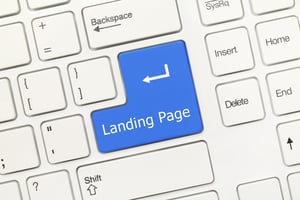 Your website sales can be driven by well-planned and visually appealing landing pages, which are web pages that reflect the products or services you are trying to sell. Each landing page is part of a sales funnel that connects with pages that provide deeper information on each product item. Here are more details on the importance of landing pages and how they help generate sales.
Why Landing Pages are Necessary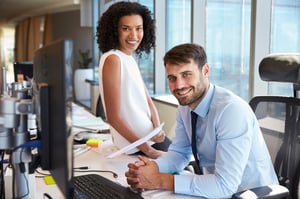 Most websites get over half of their visitors from search engines, using specific keywords. Many times the first page that a web surfer visits on a new website is a landing page deep within the site and not necessarily the home page. Landing pages must flow logically so that the reader feels they are continuously learning about something new that catches their attention.
As a content writer, you must guide the reader through a knowledge funnel that leads into a sales funnel. The education process is now a crucial step in developing long-term relationships with customers, as landing pages must be both informative and pleasing to the eye. Here are essential building blocks for a successful page:
captivating headline and subheadline
eye-catching images
product/service explanation
clear value proposition / consumer benefits
easy-to-read with plenty of details
One of the most crucial elements to establishing credibility is to provide contact information on the landing page or a link to a "contact us" page. Even if your business is based in a garage, it's still important to provide some type of proof that the business is legitimate, to distinguish from all the fly-by-night operations online. Consumers may be hesitant to buy from a website that doesn't reveal where it's based or how to contact a representative.
Keys to Lead Generation
If crafted properly, landing pages can operate as both promotional and sales vehicles for your business. Mixing informative and persuasive elements helps generate leads for people already searching for your solutions. One way to capture the best of both worlds is to publish customer testimonials on your landing pages.
These days consumers are more likely to be persuaded by online testimonials than traditional media advertising. It's important to use authentic testimonials, since staged recommendations often come off as fake. Using supporters from your target audience who genuinely like your brand is an effective way to stimulate sales. In fact, the more you can turn supporters into promoters, the more leads you can generate.
Adding a chat box to your landing page is a great way to interact with the customer and find out what they're looking for. It also allows you to answer any questions they may have.
Landing Page Links
Your landing pages can gain high search rankings if they connect with enough search engine users based on keywords. Google historically has rewarded sites with a large quantity of quality links. The search giant frowns upon random link swapping, link selling and link building through spam-driven techniques.
As far as linking within your site, a landing page should include links to make purchases, set appointments, find deeper information or whatever goal you're trying to accomplish. When it comes to linking beyond your site, it's important to include links to your social media pages and other online presentations of your brand. If you offer a regular email newsletter, include a link to more information about the content people can expect. Using a call-to-action (CTA) statement is essential on a landing page to keep customers moving through your sales funnel.
Linking to a social media profile is the easiest way to create interaction within your community. Not only will social media give you instant feedback, it can help you develop one-on-one relationships with customers and partners. It's a seamless way to communicate in real-time, making it a powerful tool for brainstorming and collaboration. Through social media, you can learn quickly what your brand needs to improve or gain a competitive edge.
---
Creating attractive and informative landing pages is crucial for your website to be successful. You should put plenty of care into content creation on each landing page, telling and showing people what they want to know about your product or service. Make sure your search for an inbound marketing company includes a consultation so that you can gauge its level of experience and expertise.