Is Yelp a Social Media Platform and How Effective is It?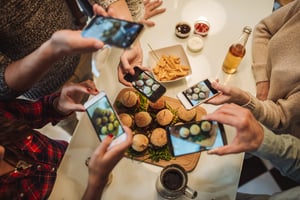 These days a growing sector of society Yelps about their favorite restaurants, dentists and doctors. They also use Yelp to complain about services. What exactly is this platform and how can it benefit your business? The site allows you to spread the word about your company and connect with your target market through your profile, pictures, reviews and advertising. Essentially, it's a deep resource on local business information that helps businesses improve and customers find what they want.
Location-based Social Media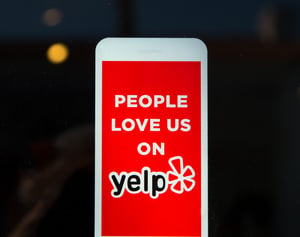 The reason why Yelp can be considered a location-based social media platform is because it allows users to participate in an online community that rates local businesses. More than an indicator of brand popularity, Yelpers' reviews can affect a market more immediately than television or other traditional media. These reviews, which are of specific outlets whether or not they are part of a bigger chain, combine to give you an overall score, which consumers can compare with competitors. While Facebook is good for connecting with a global audience, a popular local directory is affective for building local stories.
The way the local search giant is similar to Facebook is that it allows any business to create its own online profile and control the information and graphics on it. A listing becomes a gateway to the business and can drive significant traffic to your website, other social media profiles and contact information pages. It's different than Facebook in the sense that it doesn't let you control who interacts with your profile. In fact, Yelp does that for you with a filtering tool.
As Yelp has stated in an explanation video, every review is evaluated by the firm's recommendation software based on quality, reliability and user activity on the site. That means it's possible to see several reviews about your company on one day and then not see any of them a few days later. Reviews likely to be filtered are those from users with minimal activity on the platform. Although Yelp discourages businesses from asking for customer reviews, this strategy doesn't violate their Terms of Service. Incentivizing reviews, however, is a violation.
Interactive Experience
Part of what separates Yelp from less-developed local directories is that it gives both business leaders and consumers a chance to communicate with each other. While consumers get to post their pros and cons about visiting an establishment, businesses have a chance to respond to positive or negative reviews. A reviewer also rates the place with one to five stars. This rating can influence other consumers checking out the listing for the first time.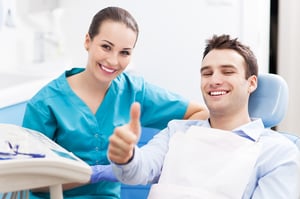 Another reason why it's a social site is that it engages people to read reviews and form opinions about locations and places. The more positive reviews, the better for your business. At the same time, you must maintain a professional attitude when you respond to criticism. Keep in mind that consumers usually aren't just making up bad comments to be mean. It's often a hint that the business needs improvement in certain areas, which is good to know and bad to cover up. On the other hand, there have been cases in which competitors deliberately try to trash rivals with fake reviews.
An app called Fakespot can help identify suspicious patterns and incentivized reviews. You can also flag Yelp reviews that you think are inappropriate. Ultimately, your business can learn from your own customers how well you're doing in terms of customer service, cleanliness and flexibility. If you fail in those basic categories, competitors are just clicks away.
Picture Sharing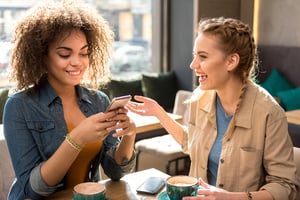 One of the reasons you should claim your business profile on Yelp is so that you can update it constantly with fresh images of your business. Colorful photos are what attract attention on social media sites such as Facebook, Pinterest and Instagram. Similarly, images on profiles stand out in local directories. There is no limit to the number of pictures you can upload to Yelp. From there you can share the images on other social networks.
Hiring a digital marketing expert to handle your online presence for multiple sites can maximize keeping profiles updated with fresh content. There are endless ways to keep people coming back to your profile or clicking a link to your website. According to Tara Baker of Yelpblog.com, your business will get 200% more views with five reviews and ten picture than one with five reviews and no pictures.
---
As the most popular online local directory, Yelp has built its following on interactivity between businesses and customers. It's important to pay attention to what people post on this platform, since it may affect many opinions. The site is one of the first resources consumers turn to for finding businesses in their areas. You can strengthen your business by using the platform for brand building and marketing strategies.