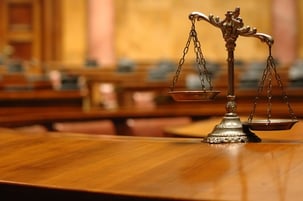 Online marketing is embraced by a wide spectrum of industries including the legal profession.
But does the typical law firm have the time to break away from their legal work to worry about their website? Chances are, law firm marketing consultants are needed to let lawyers concentrate on what they do best. Here are ideas to help search for the right marketing consultants.
Finding The Right Law Firm Marketing Consultants
How much experience do you have working with law firms?
Which law firms can I contact to discuss your success with them?
What type of return on investment can I expect?
What is the time frame for generating lead conversions?
What software tools do you use?
How Inbound Marketing Helps Legal Practices
The foundation of the most effective online lead generation strategy for any business is inbound marketing, which is the art of attracting target clients through well crafted expert content. Law firms benefit particularly from this model, especially if the business seeks a combination of local, national and global clients.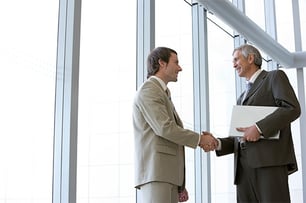 The reason law firms, like health care companies, can thrive from inbound marketing is that law is a very specialized field. Clients must seek attorneys that fit a specific niche. Search engines, which seek the best sites for every widely searched niche, favor authoritative specialty sites that offer plenty of quality information for users to research.
Generating Client Leads
You can attract the target audience you want through SEO techniques and valuable content built on your most important keywords that reflect the type of cases in which you specialize. An inbound marketing team can craft plenty of growing content for your site based on interviewing your firm and doing additional research.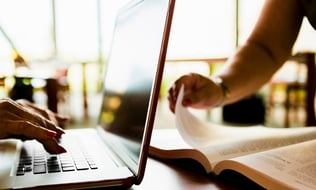 The more useful content visitors can find on your site, the more they will turn to you as a trusted resource. The key is to provide information that answers their questions and inspires them to make further inquiries. Once they are convinced that your site matches their legal needs, they will contact you and become leads you can nurture.
Social Media Engagement
One of the best ways to interact with new leads is through social media, which is why your law firm's site needs links to your social media pages. The quicker you respond to inquiries, the more likely they will keep coming back to you instead of clicking to another site. Social media has become a powerful form of customer service and one of the keys to building lasting relationships.
Taking the Next Step
Law firms are among the most non-stop busiest businesses throughout the year. In order to participate in the inbound marketing revolution, it's important for them to turn to experienced law firm marketing consultants, just as the average citizen must turn to professionals for legal advice.
---
The biggest advantage to this strategy is that marketing firms that stay on the cutting edge of web technology can share valuable tools that enhance user experience, which leads to building a continuous expanding client base.