Was Your Healthcare SEO Strategy Ready for the COVID-19 Pandemic?
COVID-19 has changed the way people live their lives forever. This has led to significant changes in the way that most businesses operate, especially medical practices.
The same holds true for medical marketing online. Understanding how people seek healthcare services post-COVID-19 will help you know how to adjust your healthcare SEO strategy.
How COVID-19 Changed the Way Patients Search for Healthcare Services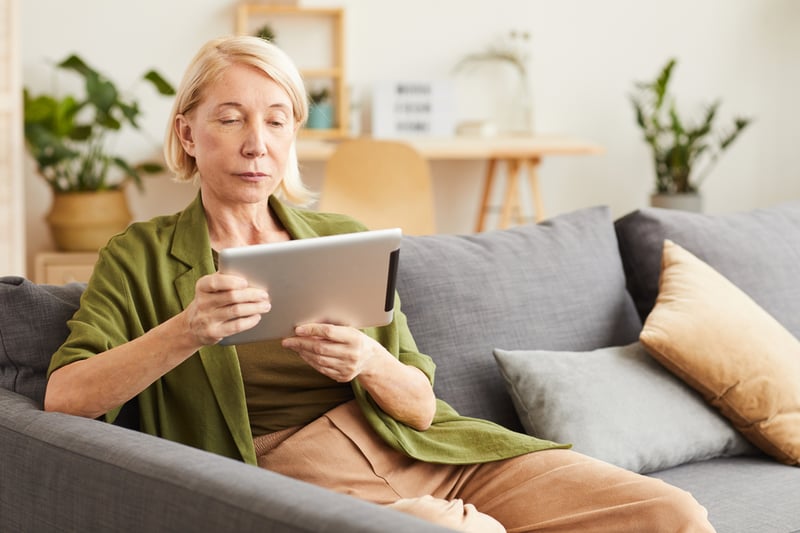 Many medical practices stopped seeing patients when local governments began to issue restrictions on businesses. Unfortunately, medical conditions did not cease as people locked themselves inside of their homes.
When lockdowns began happening nationwide in March 2020, people had no choice but to go online for products/services. They looked for products that could be delivered as quickly as possible and services that could be rendered virtually via video conferencing.
Since people were encouraged not to leave their homes unless it was an emergency and non-essential businesses were forced to close their doors, many medical practices had to turn their patients away.
The economic casualties of the pandemic compounded as week after week and month after month went by without being able to offer non-emergency medical care to people. And for healthcare professionals who aren't able to treat patients virtually, the quarantine was especially difficult.
Internet users quickly gravitated towards providers who offered quick, easy, and affordable online healthcare. The use of telehealth services skyrocketed — a 154% increase in the last week of March 2020 compared to the same period the previous year.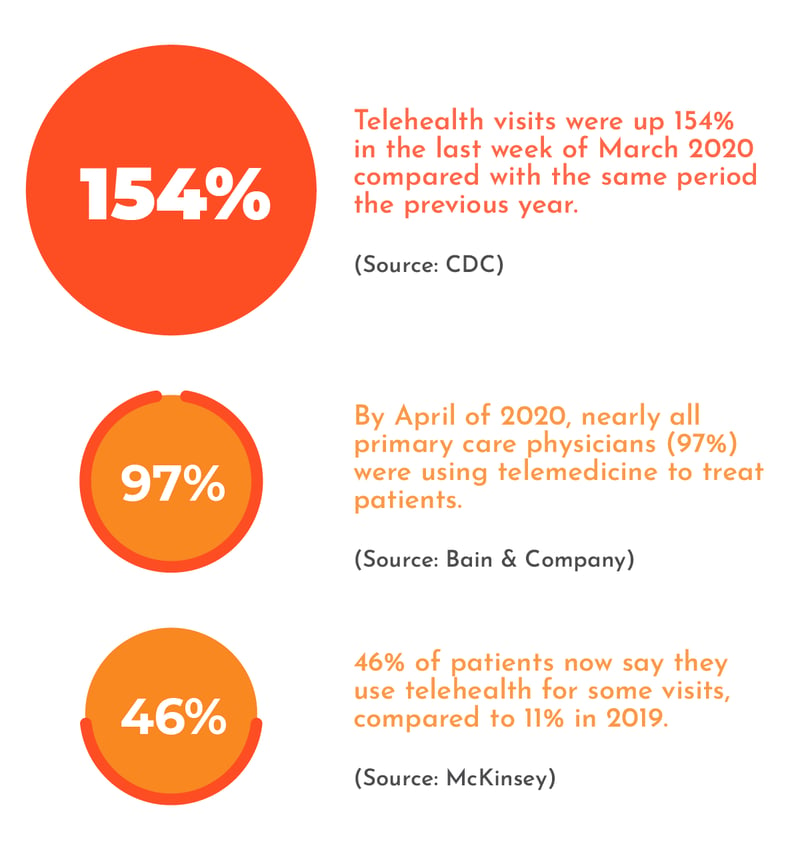 Many patients preferred this type of service, which meant that medical professionals desperately found ways to provide them along with abiding by HIPAA guidelines. This included offering phone and video consultations.
With doctors not having anything to do but concentrate on their online presence, many were faced with websites that were not equipped to handle the increased inactivity. Medical professionals became reliant on their online presence to disseminate Covid-19 related information. Those who had some type of medical SEO strategy fared much better than those without for the simple reason that those with a strategy showed up much higher in the search results.


Healthcare SEO Post-COVID-19
Healthcare professionals and SEO experts specializing in the medical industry quickly became aware of the need to publish high-quality content offering information to Internet users who couldn't see their medical providers.
Content is how healthcare professionals humanize their communication strategies. In a study reported by Forrester, 52% of online adults in the United States prefer to buy from companies that show how they are protecting customers against the threat of COVID-19. Communication from healthcare providers must be compassionate, trustworthy, and useful. And that is exactly what started to emerge on medical websites and will continue to do so as the effects of the pandemic continue.
Factual, authoritative content has always been important, but COVID-19 has shown us that it stands front and center when it comes to meeting the needs of patients - it's part of patients' experience.
It wasn't long until healthcare marketers realized patient experience became a hallmark of medical SEO. Websites for healthcare professionals weren't just places for people to research doctors' reputations and skills - they were part of the patient's experience in the office.
As non-essential businesses, such as primary care physician offices, opened. Patients slowly started to emerge from the comfort of their homes to meet with their doctors again. Except the experience was much different.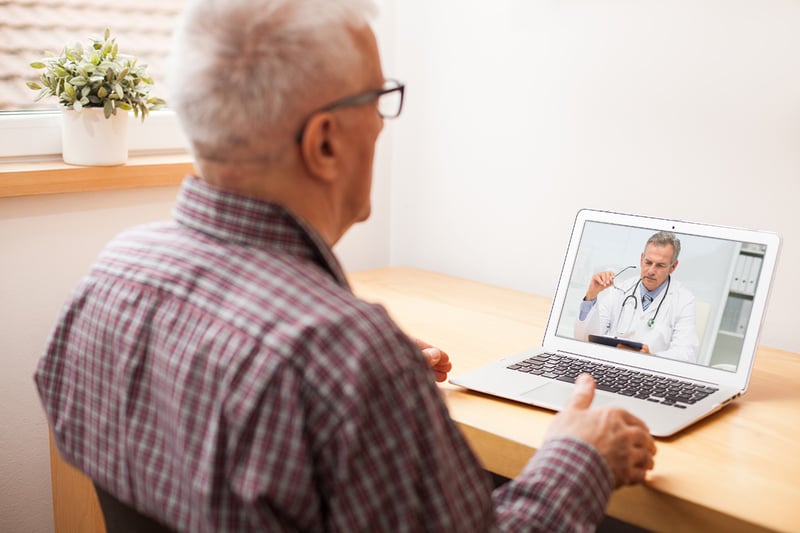 Patients are encouraged to complete medical forms online access from the healthcare provider's website. Appointment calendars are also available online to make it convenient for patients to schedule. Phone and video consultations when appropriate continue to be available, especially for high-risk populations.
How does this all have to do with SEO? The more websites offer patients, the more visibility they receive on search engine results pages.


Increasing Visibility on Search Engines
Healthcare marketers know that search engines will show websites to users if they:
Contain high-quality, informative content Internet users want to read.
Are easily navigated so users can find what they are looking for within seconds.
Load quickly and perform as expected by website users.
Contain keyword phrases related to the pages of the site so it's clear the content is intended for a specific audience.
Have a high Domain Authority, which is increased with quality backlinks from reputable websites.
Are trustworthy and have accurate information verified through directory listings.
Many of you will read this and think, "What's different? So far, it seems as though SEO hasn't changed much."
You're half right. The details of SEO haven't changed much. It's still important to have a highly functional site that offers the best user experience, but now, the standards are much higher.
It means MORE content. It means MORE optimization. It also means building an online reputation, which comes from interacting with others online for backlinks and adding your medical practice's information to directories.
The premise of SEO remains the same - serve the user. However, COVID-19 has moved many offline procedures online. This brings more value to Internet users. Medical practices that offer the value will win post-COVID-19, while those who remain, offering the same or less than pre-COVID-19, will find recovering from the pandemic extremely difficult or impossible.
Your medical SEO strategy must change now to meet the demands of patients in your local area. The pandemic caused people to become accustomed to on-demand content. Even after lockdown orders were lifted, people continued to turn to the Internet for the information they needed about their medical care. Habits instilled during quarantine will not be easily broken.
It's imperative that healthcare professionals fall in line with the changes in SEO post-COVID-19. If you haven't changed your SEO strategy, now is the time to do so and work with a healthcare SEO company. Learn more from our free guide: