Should You Work Exclusively with a Healthcare SEO Company?
Seventy-seven percent of patients use online search prior to booking an appointment. The COVID-19 pandemic significantly increased the number of people seeking medical-related information, services, and products. In fact, 7 percent of Google's daily searches are health-related and that equates to about 70,000 searches each minute, according to Google Health Vice President David Feinberg, MD.
Americans in all areas of the country are searching for doctors near them. With several medical professionals to choose from in any given area, it's important to the success of a medical practice to reach prospective patients first online.
Having a website to promote your medical practice is the very first step in reaching prospective patients in your area. The second step and maybe the most important is to get your website ranking on search engines and a solid healthcare SEO strategy is the best way to do it.
About Healthcare SEO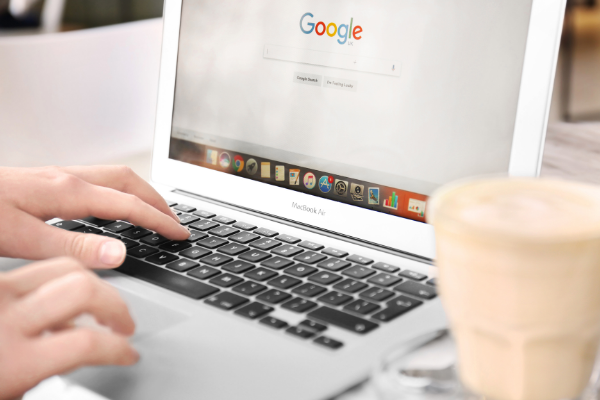 One way to ensure that online users find your medical website is by achieving a top-ranking position in local search. A medical website differs from other business websites as it could possibly contain sensitive health information that may affect a person's life. Search engines, like Google and Bing, have made it their priority to identify medical websites that contain accurate and helpful information. Those websites are the ones users see first when they search for health information because the websites are ranked higher than websites with no SEO strategy.
Healthcare SEO incorporates SEO best practices with health information. At the most basic level, an SEO company ensures a website is:
Coded to be functional and fast.
Attractive on all devices, including desktop and mobile devices.
Easy to navigate with good site architecture so users can find what they're looking for.
Having a stable and well-designed website does not mean much if you do not have the content that visitors are looking for.
Healthcare SEO Content
Doctors go to medical school for many years to learn about their specialty, which is why some writers struggle with creating healthcare-related content. It takes a skilled writer who understands the healthcare industry to develop accurate and easy-to-understand content that users and search engines will value.
Simply adding content to your website isn't enough for an effective healthcare SEO strategy. Once your specialized content has been written, it must be optimized with:
Keyword phrases that people would most likely search for related to your practice.
A title tag so that it grabs the attention of searchers.
A meta description that encourages search engine users to click on your page over another page in the search results.
Internal and external linking which provides additional valuable information to readers.
Headers (H1, H2, H3, H4) to show Google what is important in the content and guide readers through the information.
Schema markup to further help search engines understand how to best rank the content on search results pages.
The above information identifies one of the most important reasons doctors should work exclusively with a healthcare SEO company for their medical website. The following offers additional reasons to use one.


Why Work With a Healthcare SEO Company
The value of using an SEO company with a niche in healthcare is undeniable. Not only will you receive the knowledge and skill of specialists who know how to develop a website that is preferred by the most used search engines today, but you also receive a team of content creators who know the healthcare industry.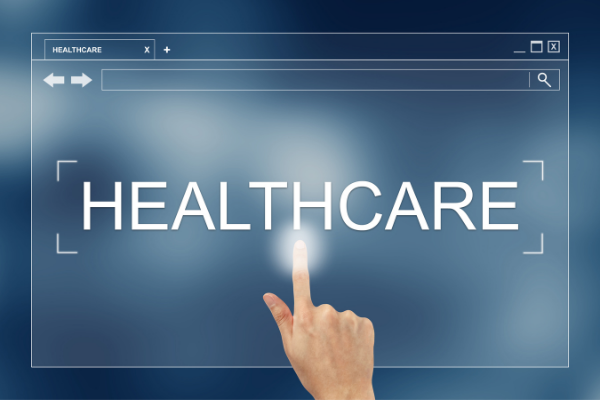 It's essential to have an SEO provider who understands how people seeking medical providers use the Internet to search for healthcare services. Keyword research (the process of finding keyword phrases people in your area are searching for when looking for medical services) will only be successful if the person knows what to search for. To put it into perspective, there are billions of keyword phrases to search, and finding the best ones for your medical website is what makes your site effective in bringing new patients to your practice.


Why Local Citations are Important
Most medical professionals have set up their Google My Business listing (GMB is considered a local citation), but whether it's being used effectively is the question. Google My Business is a platform that helps business owners locally promote their services and products. Google uses it to know which businesses they should recommend to their users when they search for the services or products they offer. The only way Google knows which business listings to show is by looking at the information contained in the listing, which is why it's essential Google My Business users optimize their listing. A healthcare SEO company knows how to set up a Google My Business listing correctly for a medical website so that it ranks highly for locations where prospective patients will search for its services.
When doctors decide to use a general SEO company for their medical website, they miss out on the opportunities that only those who understand the healthcare industry know about. It's also a struggle to add accurate health information to the site and can even lead to lawsuits if erroneous statements are published. The losses and risks of hiring a general SEO company aren't worth it. Working with an exclusive healthcare SEO company offers your medical website everything it needs to get ahead of your competitors and bring more patients to your practice.


Choose to Work with a Healthcare SEO Company
When searching for ways to market your medical website better online, decide to work with a healthcare SEO company exclusively. SEO experts specializing in healthcare generally have many years of experience working with medical professionals' websites to bring in new patients.
A healthcare SEO company can help your website achieve the #1 position on organic search results and the local pack within months, which not only generates more site traffic but more scheduled appointments as well. Make this year your best year yet for your practice by starting an SEO strategy or re-visiting an existing strategy.