Understanding How Chiropractic Marketing Works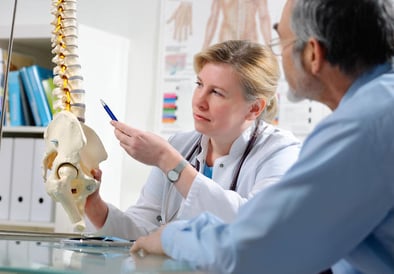 The internet has led to many innovative ways to market businesses, especially for narrowly defined niches such as chiropractors.
While traditional media can still provide widespread exposure, inbound marketing helps cut costs and reach more targeted audiences. Here are methods in which online chiropractic marketing can attract new patients to your facility.
Start with Loyal Customers
As with any business involving patients, the core of chiropractic marketing should begin with word-of-mouth. If you provide quality service, your patients will tell their friends about your work. That's why you need to build strong relationships with patients and not just think of them as statistics. The combination of superior chiropractic skills and encouraging patients to spread the word can go a long way.
You can expand on promoting your reputation through social media, newsletters and blogging. These online avenues open doors for even more referrals than relying on your patients. The key to return on investment is to build a marketing list of patients and other interested prospects and convert them into social media followers, newsletter subscribers and blog readers.
Steps to Build a Patient Database
Collect - Patient contact information (email, cell)
Ask - Each person for permission to send them correspondence
Keep - The list updated by confirming contact info with patients
Request - Photos to help remember patients
Track - Patient needs and services they inquire about
Contact - Patients once every three months
Investing in Email Marketing Solutions
Email marketing platforms come in the form of software you can purchase or online software services. Some of the most well known email marketing platforms include MailChimp, GetResponse, ActiveCampaign, AWeberr and ConstantContact.
These affordable easy to use platforms provide you with tools to automate your newsletter and email campaigns. Some online marketing platforms have built-in Customer Relationship Management (CRM) tools that allow you to build profiles on each individual. While they help accelerate the process with templates, it's important to personalize your content.
Crafting Original Chiropractic Content
Inbound marketing is the art and science of attracting prospects through content they are seeking. It all started with mail-order catalogues long ago, as the concept has fused into the "content is king" mentality of the internet. If you create quality online content people want to read about, search engines will want to connect them with your content.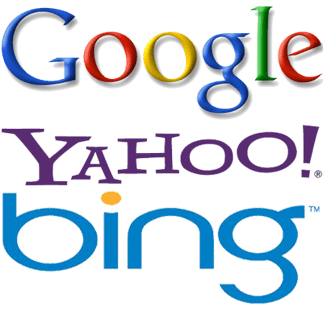 Google and other search engines base their search results pages on hundreds of factors, but there are only a few concepts you need to keep in mind. First of all, your site needs to be original and avoid duplicating content from competing websites. Secondly, the content must be valuable in-depth information that keeps followers curious and coming back for more insight.
Blogs are considered highly authoritative by search engines if they convey expertise. So avoid fluff just to fill up web pages with content and don't waste time trying to game the system or you could get lost in the shuffle. Focus more on creating authoritative content that elevates you to the level of an influencer in your niche. Obviously, the location of your chiropractic office has monumental importance, so consider using the name of your city or neighborhood in web page titles.
Avoid - Chiropractic jargon
Communicate - Solutions clearly in all your content
Build - Blogs from keywords that define your services
Submit - Your business information to local directories such as Yelp
Offer - Online surveys to get feedback from your target audience
Create - Specials like "foot scan day" to stand out from competitors
Promote - Seminars that provide details of your services
Offer - Health screenings that can be promoted as public service
Get Busy on Social Media
Social media has become a powerful way to promote any business at low cost. Not only can it generate qualified leads, it can serve as a real time customer service platform. Quick responses to inquiries help build customer loyalty.
Enhance Chiropractic Marketing with Print
On top of inbound marketing techniques, consider traditional avenues of reaching customers, such as print. Handing out colorful brochures to patients is a good investment because people often keep them handy near calendars, refrigerators, drawers or countertops in the kitchen.
Make sure you keep your brochures updated with current contact information, office hours and services. These same brochures can be used for direct mail campaigns. In those scenarios consider offering free consultations and special deals to increase the response rate.
---
The key to successful chiropractic marketing involves a combination of effective inbound marketing and promoting your reputation. Whether you decide to invest in traditional advertising, trade shows or other strategies, you must decide what is most appropriate for your business.
As far as creating online content, make sure that it meets the needs of both search engines and followers. Learn more about inbound marketing by contacting an experienced professional who has worked with chiropractors.