---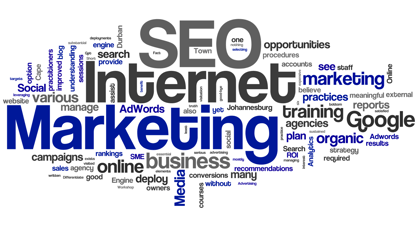 When you're building and expanding your business, it's vitally important that you generate new leads through online marketing. If marketing is required to increase your market share, generating online traffic ensures the growth needed to reach that goal.
If you're growing the cosmetic side of your practice, adding traffic through marketing using SEO, blogs, website design, email and social media will make that dream a reality. Here are some areas to consider to increase your leads through medical and dental marketing.
Search Engine Optimization
By improving your website's search engine optimization and ranking, you're ensuring that your marketing dollars are being well spent. When a search is being performed, the person searching will typically click on the first few results and ignore the rest. This makes a big difference in how much traffic you have coming to your targeted webpage, social media special or blog post.

Website Design
Your website's design directly affects how many leads you generate. Once you've improved your search engine ranking, how do you turn those visitors to your website into leads and customers?
The process of improving your website's conversion ratio allows you to take advantage of the increased traffic by having more visitors take an active interest in your business. This is best achieved by making your website as user-friendly as possible, by leading them to the next steps in the process or by giving them free information in the form of blog posts, white papers articles and eBooks. A solid marketing plan needs to include changes and updates to your website design to improve your conversion rate.

Blog Posts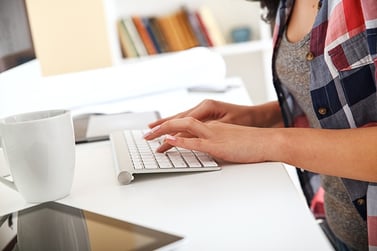 How do blog posts figure into your marketing plan? Search engines look for changes in your website, because it shows your website is being updated. Search engines also monitor how long visitors stay on your website and whether the information is useful and original.
A great way to achieve these objectives is by providing regular blog posts on your website that are original, providing high-quality content to your viewers. Copying the same tired article or post won't improve your search ranking nearly as much as providing unique, high-quality posts covering topics important to your viewers, such as what to expect with particular procedures and what new technologies improve success rates.
Email Marketing
To keep your clients coming back, it's vital that you include email in your dental marketing plan. Keep your clients current on what's happening in your practice, special deals you have available and provide valuable information that makes them think of you first when they have a need.
---
By improving your marketing strategy, you can see significant increases in your business' market share. Focus on these areas and you'll have more viewers, leads and clients soon, helping you build your business.
---