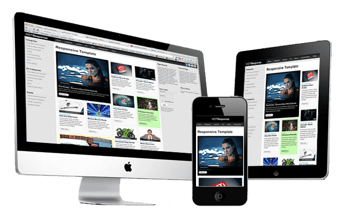 Like any business, medical professionals must grow their client base in order to survive in a competitive marketplace. Unfortunately, many physicians, dentists, clinics and hospitals are still marketing the old fashioned way. They take out display ads in the yellow pages or newspapers or they send out direct mail flyers. In order to effectively expand your practice it is imperative that you embrace online marketing.
To that extent, inbound marketing should be the cornerstone of your online marketing efforts. This will allow you to attract the right type of clients, convert them into qualified leads, and nurture them along the path until they become patients.
I

nform And Educate First
Many people are reluctant to visit a doctor, dentist, or clinic because there is so much they don't know. They are often times afraid to find out if there is anything medically wrong with them. You can alleviate a lot of this fear (and gain trust) by providing valuable, relevant information to the readers of your blog (you do have a blog, right?).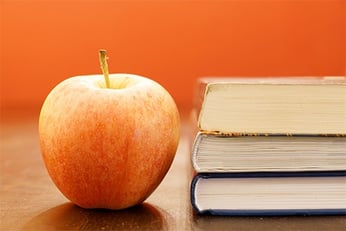 Become an information resource for the people in your community. If you are a dentist, for example, you could provide information oral hygiene, preventative care, and any news on dentistry and dental practices. Set up a "Q&A" section where you can answer direct questions that your readers have. By doing this you will be seen as a trusted voice in the community and your readers are more likely to patronize your practice than your competitors.
Lead Generation Through Online Marketing
As your readers consume more and more of your content, you can easily identify those that are most likely to be in need of your services. Going back to our dentist example, a person who downloads a report on the benefits and types of teeth whitening is most likely in the market for that type of service.
You can then follow up with more detailed information and move him along the decision making process. By continually engaging with them you will be in an advantageous position when it is time for her to choose a dentist.
Create Delighted Customers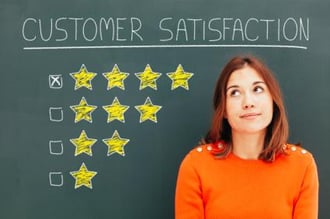 Your online marketing efforts and SEO do not stop once you have a new client. You should continue to use inbound marketing to delight them and turn them into evangelists for your practice. Continue to send them valuable information that pertains to their procedure.
In the case of our tooth whitening patient, you could send follow up information on foods to avoid or products to use to keep her teeth the whitest. The more time and effort you spend engaging with your patients the more they will sing your praises to their friends and family.
---
Online marketing can be very warm and personal if done right. It is becoming one of the most effective methods of expanding any practice and it should be the focus of your marketing efforts.