Lawsuit Risk for ADA Non-Compliant Websites
The Americans with Disabilities Act (ADA), developed in 1990, ensure people with disabilities have the same opportunities as everyone else. This means businesses serving the public must ensure their buildings, and now websites, accommodate people with disabilities.
Medical professionals as well as other business owners need to ensure that their website is ADA compliant, or they may be at risk for a lawsuit.
ADA Compliance for Websites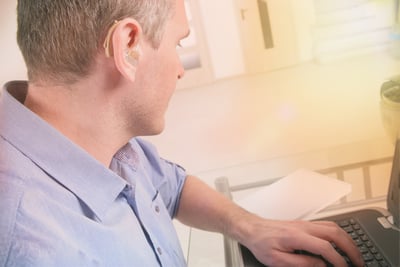 People with vision, hearing, or other disabilities may not be able to access a website. This includes not being able to read the content, hear audio or videos files, or navigate through the website with a mouse or keyboard.
A ruling has passed declaring that websites must be accessible to people with all types of disabilities. Title III of the ADA in the official standard of website accessibility for businesses states, "places of public accommodation are required by law to remove access barriers that would inhibit a person with disabilities from accessing the business' goods or services."
All pages on a website must be at least grade A compliant according to the World Wide Web Consortium, which is an international organization that develops web standards. Due to the recent ADA extension to websites, the organization created the Web Content Accessibility Guidelines (WCAG). These guidelines grade websites based on four categories:


Perceivable - Users can process the information on the site.
Operable - How well visitors can operate and navigate the site's content.
Understandable - Visitors' ability to comprehend the information on the site.
Robust - The site's ability to adapt to the changing needs of users.
Websites receive a grade of A, AA, or AAA. Websites receiving less than an A are considered ADA non-compliant.
The Risks of Non-Compliance
Many well-known brands have been sued by the ADA in the last few years.
The above brands' websites were inaccessible to people who were visually or hearing impaired. For example, Antoinette Suchenko filed a suit against Kylie Jenner's business Kylie Inc. Suchenko has been blind for over 20 years and uses text reading software, where it was not able to read Jenner's website.
Risks to Medical Websites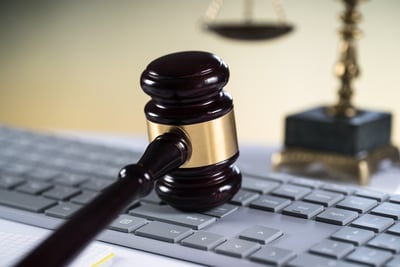 The Department of Justice in 2018 specifically stated that "the ADA applies to public accommodations' websites" and is "consistent with the ADA's title III requirements that goods, services, privileges or activities provided by places of public accommodation be equally accessible to people with disabilities."
In other words, a website is a public accommodation and medical professionals serve the public with their services. A medical website that is not ADA compliant is at risk of being sued by not only people with disabilities visiting the site, but also the ADA.
Every part of a medical website must have the capability to be translated in any way needed for some who may not be able to see or hear. This includes text on a page, images, sound, and videos.
Benefits of an ADA-Compliant Website
Preventing a lawsuit isn't the only reason medical professionals should ensure their site is ADA compliant. An ADA compliant website can also help with marketing efforts.
An ADA compliant website means it can reach a much broader audience including people with disabilities. This is incredibly important for healthcare businesses.
Google may rank your site higher in search results because of it. Google's algorithm identifies high-quality sites that provide users with valuable information, and a website that is ADA compliant is much more valuable than one that isn't compliant.
It improves medical professionals' reputation because it shows the person is considerate of everyone's needs.
How to Make a Website Comply with the Guidelines
Medical professionals must make sure their site has the following:
Provide text alternatives for non-text content.
Descriptive captions should be available for multimedia.
Content must be presented in multiple ways without losing the meaning of it.
All functionality has to be available on a keyboard.
All users need to have enough time to read and use the content.
Avoid content that can cause a seizure.
Simple navigation that helps users find content quickly and easily.
Compatibility with tools and software people with disabilities use.
The text should be readable and understandable.
Content should appear in predictable ways.
The site should make it possible for users to avoid and correct mistakes.
The thought process behind a website that is accessible by everyone is how someone such as a blind or deaf person will be able to use the information on the site. If every part of the site satisfies this simple rule, then the website is deemed to be accessible to everyone.
Update Your Website Before It's Too Late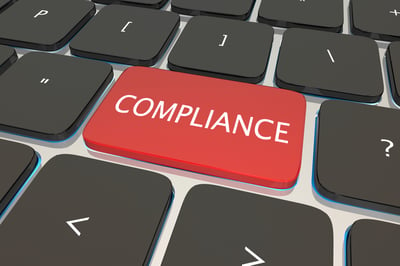 Healthcare businesses have been sued in the past and more lawsuits will be filed in the future. Don't think it won't happen to you because you're a small medical practice or your website doesn't have much traffic. It can happen to anyone.
There are no warnings when it comes to being sued for non-compliant. Scrambling to make a site compliant after receiving a subpoena won't save you from the lawsuit. That's why it's crucial to the success of your business to update your website as soon as possible.
To make your website ADA compliant is not an easy task; There are many guidelines to follow and technical features to add to your site. Building a website from scratch to be ADA compliant is also extremely expensive. At Digital Standout, we offer an easy and inexpensive option to make your website fully compliant.