What the Great Depression Can Teach Us About Marketing During COVID-19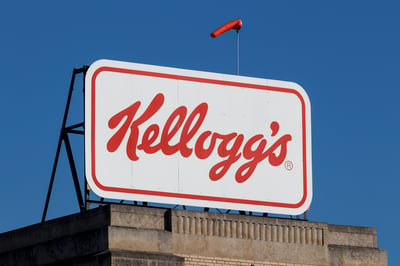 The global pandemic of the new coronavirus (COVID-19) brings us all into uncharted waters, but there are many lessons we can take from history about how to survive—and even thrive—in difficult times. Belt-tightening may feel natural during times of economic uncertainty, but history offers the fascinating story of The Kellogg's Company's advertising approach during the Great Depression, showing that it's actually an important moment to invest in a smart, responsible marketing strategy.
Kellogg's Great Depression Story
Today, many grocery stores devote an entire aisle to breakfast cereal. But nearly a century ago, pre-packaged, ready-to-eat cereal wasn't yet the breakfast staple we consider it today. As a product, it had been around for a few decades but it hadn't really caught on as one of the most popular choices for a morning meal.
When 1929 brought the most devastating economic downturn the modern world had yet experienced, many companies reacted by immediately slashing advertising budgets as a way to cut down expenses. The two major players in the cereal business—Kellogg's and Post—took distinctly different routes.
Wall Street crashed, millions of people and businesses saw their investments wiped out, unemployment soared, and consumer spending floundered. There was no way to know what would happen to consumer demand for breakfast cereal, so Post did what many other businesses were doing—cut back their marketing.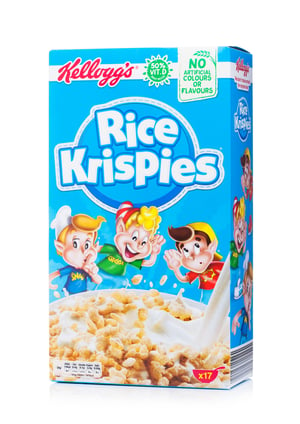 Kellogg's chose a drastically different approach. The company actually began to aggressively increase its marketing, doubling its budget for advertising. Remember Snap, Crackle and Pop? They were born in the 1930s, an investment in a new ad campaign, amongst a reeling world economy.
By 1933, thousands of banks had gone out of business and unemployment had reached a staggering 25 percent, but Kellogg's was experiencing a nearly 30 percent rise in profits. Their strategy not only moved pre-packed breakfast cereal from a minor commodity to a widespread, popular breakfast choice, it cemented the company's own position as the dominant force in the market.
History's lessons for a COVID-19 business environment
Nearly a century of studies have shown time and time again that many companies pull back on marketing and advertising in a recession or during fears of a recession. These studies all consistently show that businesses that do choose to advertise during an economic downturn experience a better return on investment, often seeing the dividends of their marketing investment for years afterward. One study showed that 86 percent of people felt better about a company's commitment to their products and services if they advertised during a recession and these brands were more top-of-mind when it was time for a purchasing decision.
How do you get marketing right in difficult times?
Whether it's internal communications, public relations, social media, or advertising, first keep in mind a few fundamentals during the new coronavirus (COVID-19) pandemic. Being a responsible steward of your business and a good citizen to your community should go hand-in-hand. Now, more than ever, it's important to be:
Compassionate to your employees, customers, and community

Informed and up-to-date on the market and news

Consistent with your brand identity

Considerate about how your business fits in with people's needs right now
Strategic about your business's future
Check out our article summarizing some social media best practices during the COVID-19 pandemic.
Why being there in a crisis is important
In the best of times, it can feel like a juggling act to balance the immediate needs of your company against long-term goals.
As you think about what's best for your business, it's important to keep in mind that we're all going through this extraordinary event together. Being there in a crisis is important. It's comforting for people to know businesses are still running and it builds trust in your company as a consistent, recognizable brand. Investing now can make a huge difference when we get through this difficult moment in time.
The Digital Way to Stand Out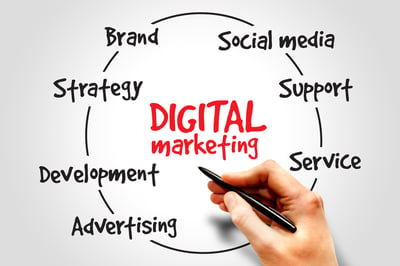 We live in a different world than the one from the Kellogg's Great Depression case study. In this moment, the best way for a small business or large company to take the right marketing steps is to invest in their digital footprint.
Digital marketing allows you to reach the right audience in a very targeted way, so you can get a better return on investment than the "spray and pray" techniques of the past. Spray and pray marketing is when your approach is simply to get your message out to as many eyes and ears as you can—even if those eyes ears don't actually belong to potential customers. The problem is you pay for a breadth of reach that you don't really need: it's imprecise and wasteful.
Anytime you invest in marketing efforts—and especially right now—you probably want to be prudent with your spending. The hyper-targeting offered by digital marketing allows means you don't have to waste any of your budget. You can reach the right people at a fraction of the cost of traditional advertising.