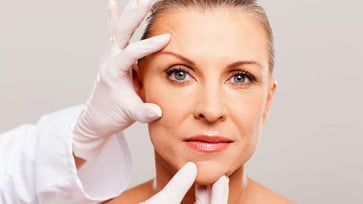 People turn to plastic surgery for various reasons from treating injuries to enhancing appearance. According to the American Society of Plastic Surgeons (ASPS), in 2015 nearly 16 million surgical and minimally-invasive cosmetic procedures occurred in America, which marked a two percent increase from the previous year.
Here are ways in which plastic surgery marketing has helped shape this growing industry.
Changing Times
The plastic surgery industry has grown significantly in the new century. From 2000 through 2016 overall procedures are up 115 percent. While the most popular types of procedures continue to be traditional face and breast cases, there is a trend among consumers that is moving toward diversity throughout the body. At one time plastic surgery was mainly associated with facelifts, which continue to be common, but the following procedures have surged since the start of the new millennium:
Breast lifts
Buttock lifts
Lower body lifts
Upper arm lifts
Based on ASPS statistics, there were 1.7 million cosmetic surgical procedures in 2015. Here were the top five procedures and number of cases:
Breast augmentation (279, 143)
Liposuction (222, 051)
Nose reshaping (217, 979)
Eyelid surgery (203, 934)
Tummy tuck (127, 967)
Why Procedures are Rising
One of the most significant reasons for the increase in cosmetic operations this century has been costs have dropped while the practice has become more artistic and innovative. A notable feature of this development has been less invasive methods, which has opened the door to a broader market.
As a result, buttock implants outpaced all other forms of plastic surgery in 2015. Men pursuing aesthetic breast reduction surgeries has contributed to the increase in procedures as well. The number of plastic surgeons has also increased, making the industry more competitive.
Online Plastic Surgery Marketing
Several different facets of plastic surgery marketing have emerged now that the internet has paved the way for various new promotional gateways. Since no one method works for all plastic surgeons, it's important to choose a marketing method that works best for your type of business, especially if you specialize in certain areas.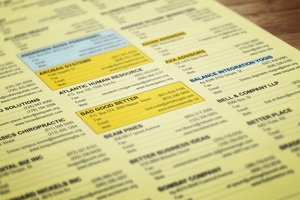 Many consumers now use the internet like the yellow pages before they decide on businesses to approach. No longer do they simply choose the first professional they find within their neighborhood. People actually do thorough research now before they make purchasing decisions, since it's free and easy to develop a list of candidates online. Most importantly, they read websites and reviews before they call to ask further questions.
That's why you need a fairly decent website to grab people's attention, since competitors are just clicks instead of miles away. One way to develop an endless stream of leads is to create an authoritative blog about either your specific niche or a series of niches. The more expertise you share, the more Google and other search engines will view your site as high quality content, which potentially leads to high rankings in search results.
In addition to a website, you can further increase your odds of attracting organic traffic (visitors you don't have to pay for through advertising) by linking to a social media profile. You can then build a social media following and answer inquiries about your work. Quick response time is essential to securing new leads from social media or email.
Build Referrals
Starting with your own patients, you can encourage them to spread the word about your success and procedures. Word-of-mouth is still a very powerful form of marketing, as it can lead to referrals. Give out business cards that promote your website. One of the best ways to make a strong website impression is to offer demonstration videos, which creates memorable experiences.
Email and Direct Mail
Two forms of plastic surgery marketing likely to get the best results are email and direct mail. Both these avenues can provide something that telemarketing cannot: before and after photos. Direct mail is an effective way to drive leads to your email.
Developing a Broader Strategy
Internet solutions are helpful, but you may have to get broader exposure in traditional media to help attract new target patients. First you must define your preferred patient, which goes along with narrowing your niche. If you offer all the same procedures as other plastic surgeons in your market, it's possible to get lost in the shuffle. But if you specialize is certain areas and can claim you offer the most modern services, you have a chance of standing out from competitors.
---
A major benefit to any surgeon, is that they can promote themselves through local media and community public service events. Television news teams, for example, are always looking for stories that can benefit the community, since it helps their reputation. The combination of television, radio and print publications can complement internet marketing in a way that could generate enormous reaction.