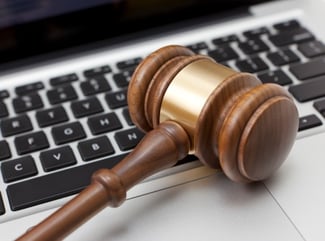 Anyone involved with law firm internet marketing strategies should educate themselves on evolving web trends, as well as what works specifically for the legal industry.
While there are many concepts that fit all industries, law firms can maximize their web traffic with certain campaigns. Here are key ideas to keep in mind when developing your marketing strategies.
What Makes Law Firms Unique
One of the reasons that law firm internet marketing needs to be specialized is that law is unlike any other industry. While shopping centers, big corporations and small businesses are completely commercial ventures, law dovetails into government and public service. Consequently, you cannot promote a law firm the same way you can promote pop culture items like food or entertainment.
Your marketing must take on a serious tone, along the lines of the healthcare industry and should not resort to hyperbole in its marketing messages. One thing that does work for various industries is client reviews, especially with video testimonials. Even so, you need to make sure your videos take on a more serious, matter of fact, informative presentation, although there may be times when fun, upbeat storytelling is appropriate.
Local Search Visibility
Since many law firms rely on local clients, it's important to focus on local SEO, which means making sure your firm is listed in local directories like Yelp and getting indexed in Google using your geographic location as a keyword, along with other terms that reflect your business niche.
Law is a discipline that requires integrity at its core to be emphasized. You cannot afford to send out the wrong message when you are competing for a local audience online, since word will get around quickly. By creating a regular blog about your local community, whether it covers court cases or local issues, you can showcase your expertise about your region.
Search Engine And Social Media Advertising
Not every company needs to invest in pay-per-click (PPC) advertising, especially sites that don't rely on the internet for leads. But one of the secrets to law firm internet marketing is that search engine advertising is one of the fastest ways to generate leads.
The legal team Sussman & Simcox & Simcox has proven that this strategy works for them, as they have reported an increase in web traffic by four fold. An important key to this boom in business was using special SEO techniques and marketing software.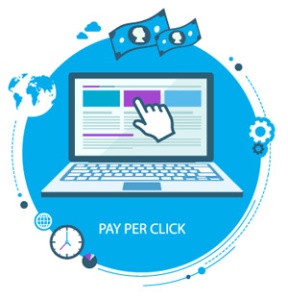 PPC ads can be purchased through platforms such as Google, Facebook, LinkedIn and many other popular sites that allow you to reach a target audience through keywords. Facebook particularly offers a great advantage by allowing you to customize your target audience through multiple campaigns at once.
The reason social media works so well as an online marketing vehicle is because it easily allows sharing content among clients who refer lawyers to their friends.
Attorneys tend to get plenty of business through referrals. The more you can turn your clients into promoters of your website and social media profile, the more new leads you can attract through call-to-action forms. Ultimately, PPC advertising will dramatically help reduce your advertising costs through expensive traditional media channels.
Free Traditional Media Exposure
Something you don't read about much in internet marketing blogs is how combining inbound and outbound marketing can boost your brand, not just with online followers, but also with your local community. That's because many SEO bloggers have never worked in radio or television, as many simply focus on the internet. They assume traditional media advertising is too expensive to even mention.
---
The truth is, however, local media outlets, especially television stations, like to run free public service announcements to enhance their own images with the community. So consider how your law firm can promote its name by joining local community causes that help the needy, elderly, youth, minorities or other groups. When it comes time to begin marketing your law firm, seek out a professional marketing team with this specific field experience. An experienced team will craft a marketing plan specifically tailored to your firm.